Halftime Flush, Fact or Fiction?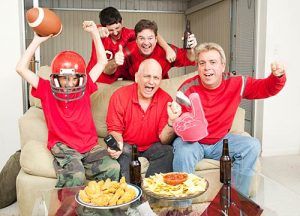 If you are a Super Bowl fan, then you have probably heard that thousands of spectators who are watching the game at home will flush their toilets at the same time during Half Time. Some of these stories are true because several cities have noticed that water usage does increase during the Super Bowl's halftime break.
Many television viewers are in a hurry to get back to the television to watch the musical performance, and they also don't want to miss any part of the football game. In many homes, people are in a rush to visit the bathroom during the Super Bowl's halftime show so that they can also scurry into the kitchen to get more snacks and beverages.
While water usage may increase during this time, it won't cause any widespread plumbing issues for an entire city. However, if you have a home with old bathroom fixtures, sewage lines and water pipes, then having numerous guests flushing toilets at the same time can overburden a building's plumbing system.
If you plan to have a Super Bowl party in your home, then it is important to prepare ahead of time by making sure that your home's plumbing system is in tip-top condition. Contact a plumber to have your home's drainage devices cleaned and repaired to avoid having overflowing toilets.
Don't Drop the Chicken Wings
When you have a Super Bowl party, make sure that your guests understand what they can put inside your kitchen's garbage disposal. If one of your guests decides to drop the remains of their barbecue chicken wings down the garbage disposal, then a disaster will occur.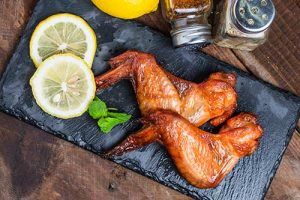 Before Super Bowl parties, make a written list to hang on the wall above your kitchen's sink to prevent a broken garbage disposal.In addition to keeping chicken wing bones out of the appliance, don't put hard or fibrous substances such as eggshells, potato skins or rice in the garbage disposal.
These items will break your garbage disposal's blades or create a clog in the drain underneath the sink. If you do have a problem with your kitchen's garbage disposal, then call a plumber!
If You're Not Going Green, You're On the Losing Team
Instead of spending a lot of money on huge cases of bottled water for your guests, have a water filtration system installed inside your home. When you are having a lot of guests at your home for a Super Bowl party, they will need to have more drinking water than you are normally used to and you may also use more water for preparing snacks. By using a filtration system, you can remove the impurities from your home's water so that it has a fresh flavor.
Call All City Plumbing in Rancho Cucamonga, CA today at (909) 552-7550 to learn more about garbage disposal safety, drain cleaning and water filtration systems.