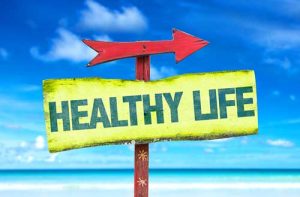 Making a New Year's resolution is common practice for most people, and while resolutions, like going to the gym or giving up certain foods, may not last as long as they should, the commitment to your family's safety will never become less important to you.
Luckily, there are plenty of things you can do around the house to keep your family and your home safer and healthier this year, and today's discussion will focus on the water in your house, your health, and threats to your safety.  
Sink Cleaning and Maintenance
Most people know that things like toilets, unwashed hands, and doorknobs can be a haven for bacteria, but did you know that your own kitchen or bathroom sink can also be teeming with dangerous microbes? 
our drain can be home to illness-causing bacteria like Campylobacter jejuni, salmonella, E. coli, and Staphylococcus aureus, so it's important to clean your drains, faucets, and sinks regularly, and to deal with clogs as soon as they occur. Not only can bacteria thrive better in standing water caused by clogs and hair, but they can also spread more easily if there's an overflow.
Home maintenance tip: Pollutants and other impurities in your water can also damage and corrode faucets and fixtures, making cleaning doubly important.
Water Purification
Did you know that tap water can possibly contain over 2,000 contaminants? Even if you think your water is safe, it could still be infested with bacteria, pesticides, herbicides, heavy metals, and other impurities.
With a point-of-use filter, you can remove these contaminants from your drinking water, and with a whole-home filter, you can get rid of impurities from your washing, cooking, cleaning, and drinking water.   
Water Heater Maintenance and Your Health
There is a connection between the state of your water heater tank and the health of your family, and here's how it works: the water that comes into your house contains impurities that can leave sediment in your water heater tank.
This sediment sinks to the bottom and creates a protective layer that allows bacteria to thrive. These bacteria can corrode the tank and can make their way into the water coming out of the taps in your shower, kitchen, and bathroom.
Prevention: The simple and easy way to prevent sediment and bacterial growth in your water heater tank is by flushing the tank annually.
Being Safe Around the Water 
Pools and baths are fun for kids to play in, but children must be taught about water safety at an early age. Water safety for kids includes learning how to:
Swim
Tread water
Get in and out of a pool safely
Understand the difference between hot and cold taps
For children who are too young to learn, supervision is a must, because an infant or baby can drown in as little as one inch of water. Other good habits to adopt include draining the tub as soon as you're done, turning buckets upside down so they can't collect water, and keeping children within arm's reach whenever they're in the water.
Need help choosing a new filter for your house? Want more tips on keeping your home and family safe this New Year? Looking for the simplest way to flush your water heater tank? If so, you've come to the right place. At All City Plumbing, we're the foremost plumbing experts in the Rancho Cucamonga, CA area, and we can help you with all this and more. Call (909) 552-7550 to schedule an appointment.