Glendale Water Heater Services
Keeping Hot Water Flowing Across Orange County Since 2009
Your water heater is an essential member of your suite of household appliances. Without it, daily tasks like showering and doing laundry become much more difficult and far less comfortable. If your water heater stops working, you can trust the reliable water heater service experts at All City Plumbing to get it up and running again quickly. Our experienced technicians are dedicated to providing top-notch services at affordable prices.
Customers in Glendale and surrounding communities can trust our water heater specialists for:
Water heater repair and installation
Water heater maintenance
Recirculator/circulator pump services
Tankless water heater installations
Thermal expansion packs
If your water heater is malfunctioning, that is an emergency that needs to be remedied! Our Glendale water heater experts are available 24/7!
Don't let an aging or damaged water heater cause a plumbing emergency in your home. With one call to our trained specialists at (909) 552-7550, our Glendale water heater service specialists can ensure your system is working optimally.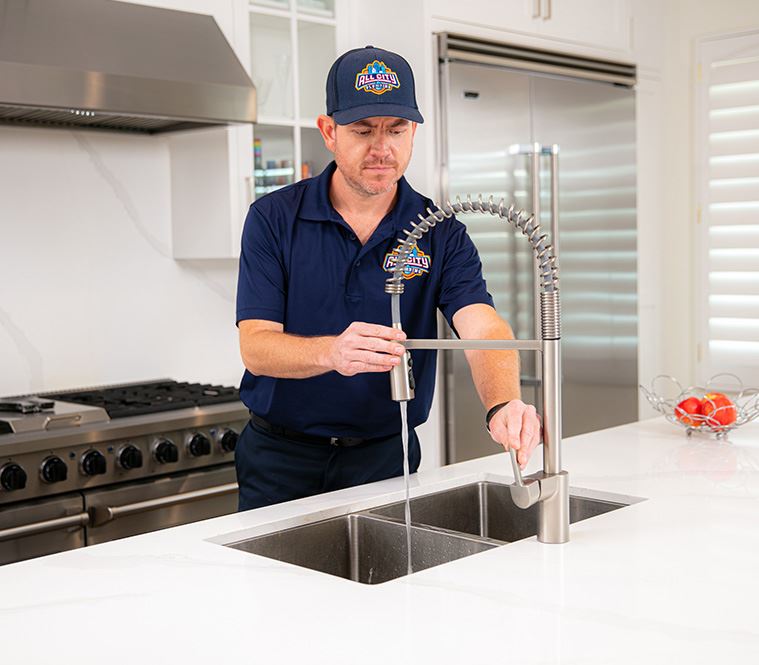 Plumbing Problems Suck! We Get It. No homeowner wakes up in the morning expecting to have a pipe burst in a bathroom or a water leak inside their kitchen. When it happens, all you need is a trusted plumber who can diagnose and fix the problem right, the first time.
How Do I Know When It's Time to Replace a Water Heater?
Noticing when to replace your water heater can be challenging. Replacing your system too soon is a waste of money and robs you of years of savings found in maximizing appliance longevity. Knowing when it's time to replace your water heater can help you avoid costly repairs and ensure that your home has hot water when you need it.
The average lifespan of a water heater is about ten years, so if yours is older than that, it may be time to start thinking about replacing it.
If your system has rust or corrosion on the tank
If your water heater is leaking around the base of the tank
Your water heater isn't producing enough hot water for your needs
If you're unsure whether it's time to replace or repair your water heater, contact a professional plumber for advice. They can inspect the unit and provide guidance on the best option for your situation.
Leading Causes of Water Heater Damage
Water heaters are an essential part of our daily lives. According to the Insurance Institute for Business & Home Safety (IBHS), 69% of water heater failures are caused by slow leaks or sudden bursts, which can lead to costly water damage. These issues can be avoided with regular maintenance and careful monitoring for signs of trouble.
Common causes of water heater failure include:
High water pressure
Sediment buildup
Corrosion
Age-related wear and tear
To prevent these issues from occurring, it is important to check your water heater regularly for any signs of damage or malfunctioning parts. Additionally, flushing out the tank every six months can help remove sediment buildup and reduce the risk of corrosion. By taking these steps to maintain your water heater, you can help ensure that it runs safely and efficiently for years to come. What Homeowners, Just Like You, Are Saying About All City Plumbing
"They did an amazing job and I will be calling on them again."

Nick and Will were professional, and polite, and explained everything clearly. I recommend them to anyone needing plumbing service.

- Amanda O.

"Great work and great attitude."

I am very happy about the service and recommend All City Plumbing to all my friends.

- J.F.

"Beyond satisfied and most certainly you will be, too."

Nick the plumber is a straight shooter...honest, professional, and 100 percent customer service oriented.

- Anthony A.

"Very good experience. Definitely recommend."

We really appreciated Donald covering his shoes before entering our home each time and how he cleaned the workplace thoroughly before he left.

- Biman G.

"Highly recommend this company!"

Shann was in and out super fast, very professional and polite, and went the extra mile to make sure everything went smoothly!

- Jennifer

"They provided quality workmanship."

Overall a great experience and I would definitely recommend All City Plumbing!

- David M.

"They were clean, polite, thorough & and worked very hard."

They were clean, polite, thorough & and worked very hard. I highly recommend them if you want your project done right and at a decent price.

- Margo K.

"They have easy financing that is not harsh on the wallet."

All very sweet and did an awesome job. I would recommend this company to everyone.

- Jennee F.

"Gave us the best price & the quickest service."

I would highly recommend you request Paul when calling he explained everything in great deal I have a new plumber who I feel very safe with and he is above all honest!!!!!

- Emily C.

"Genuinely cared about providing me a great experience."

Thanks for coming out so quickly and helping me get the hot water back on. Definitely will contact again!!!

- Cam A.
Why Customers Choose All City Plumbing
At All City Plumbing, we understand that plumbing problems can be stressful and inconvenient. That's why we offer comprehensive plumbing services to residential and commercial customers throughout Glendale and Orange County. Since 2009, our experienced technicians have been dedicated to providing quality service and reliable repairs to customers throughout Los Angeles County. We are available seven days a week with safe, reliable services when you need help most. Our experienced plumbers will work quickly and efficiently to restore service to your water heater in no time.
Get in touch with our specialists today at (909) 552-7550 to book an appointment.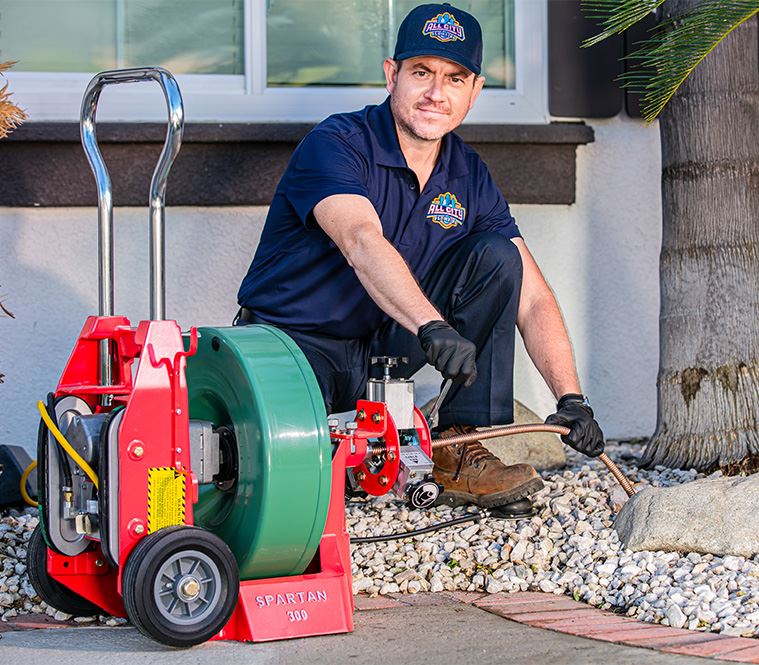 Been in Business for 13 Years

Over 50 ACE Certified Plumbers

30,000+ Satisfied Customers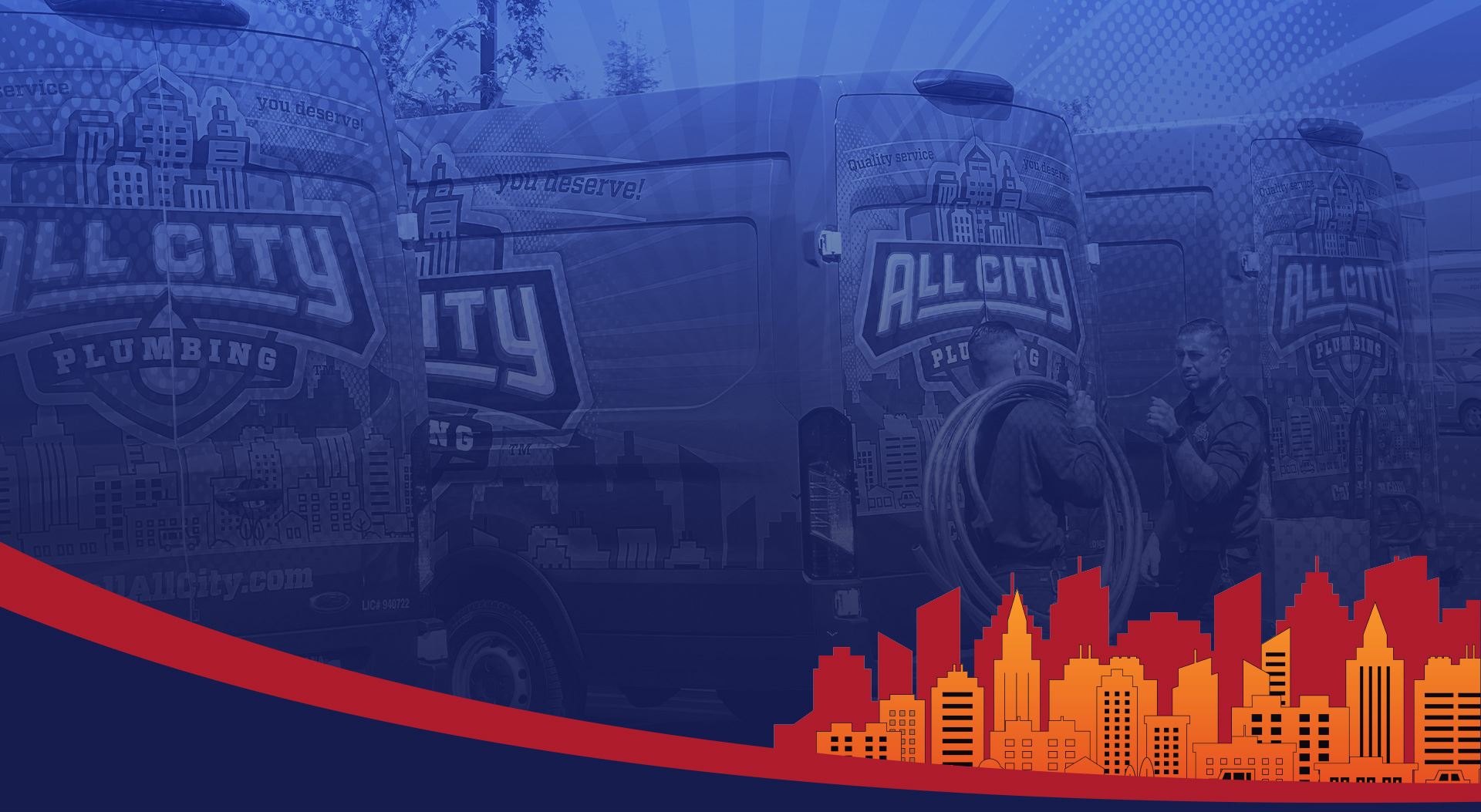 Life's Too Short
For Bad Plumbers
With All City Plumbing, your plumbing job will get done right the first time with the best talent in the industry. Contact us today to schedule your service.
Got Questions? Call Us!
Dial (909) 552-7550 or fill out our form below to get in touch with our expert plumbers.