Water Line Repair & Replacement in Rancho Cucamonga
Plumbing Solutions Your Family Can Depend On
Dealing with a leaking or ruptured water line can disrupt your regular activities and make it harder to get chores done. Fortunately, you have come to right place. All City Plumbing is your Rancho Cucamonga water line repair and replacement expert. We are an experienced team of plumbing professionals who will get your water lines flowing like new again without creating any hassle for you. All you have to do is relax knowing that your home is in safe hands.
---
Do you need to repair or replace your water line? Call All City Plumbing today at (909) 552-7550 and we will send an experienced plumber to your property right away. Enjoy a free pressure test with every service call!
---
"They came out on the Friday before a holiday weekend. They even came back the following day to finish up the job. They did not gouge their prices either for the holiday (sort of) service. Nick and Will were professional, and polite, and explained everything clearly. They even offered other services but did not "hard sell" us. They did an amazing job and I will be calling on them again. I also will recommend them to anyone needing plumbing service."

Important Things to Know About Your Water Lines
If your plumbing lines have been around for nearly 50 years, it may be time to have then inspected for problems. Broken water mains are on average 47 years old, according to a report by the EPA. All City Plumbing can help you determine if a repair or replacement is right for you.
Avoid planting trees near your plumbing lines. Tree roots seek out water sources, and when they find your water line the roots can cause significant damage. In fact, tree root invasion can lead to clogged pipes that may require hydrojetting.
Don't ignore the small signs of trouble. A stammering faucet, a frequently clogged toilet, or drain problems can all point to a larger issue with your water line. Call your professional plumber to have these issues investigated to ensure that there isn't a more serious problem with the water line.
Do you have galvanized steel or polybutylene pipes? These have been proven dangerous over time because of their unreliability and weakness to corrosion. Consider replacing your pipes with more durable materials such as copper or PEX. All City Plumbing can help you determine the best course of action.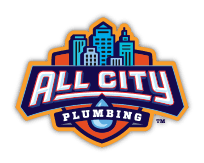 Contact Our Team
Fill out this form or call us at (909) 552-7550!