Tankless Water Heater Repair & Installation in Rancho Cucamonga
Tankless Water Heater Repair in Rancho Cucamonga, CA
Whether you are looking to install and upgrade to a tankless water heating system, or are looking for tankless water heater repair in Rancho Cucamonga, CA, you can trust All City Plumbing to deliver nothing but the best. Our team of water heater professionals use only high-quality material and equipment during all water heater repair services, in order to ensure that we are leaving you with a water heater that is not only fixed, but functioning much better than before. We have years of experience in working with multiple different types of water heaters, and we know exactly what to do when a water heater problem arises. Trust us for all of your tankless water heater repairs and services in Rancho Cucamonga, CA and the surrounding area!
---
To learn more about our Rancho Cucamonga tankless water heater installation services, contact us today! We are proud to offer free estimates to our customers.
---
"They came out on the Friday before a holiday weekend. They even came back the following day to finish up the job. They did not gouge their prices either for the holiday (sort of) service. Nick and Will were professional, and polite, and explained everything clearly. They even offered other services but did not "hard sell" us. They did an amazing job and I will be calling on them again. I also will recommend them to anyone needing plumbing service."

Benefits of Installing a Tankless Water Heater
More and more people are trading in their old water heaters for new, tankless versions. Whether you're looking to increase your home's eco-friendliness or just plain tired of running out of hot water, a tankless water heater could be the perfect solution for you.
In addition to taking up very little space, tankless units have plenty of great benefits, such as:
Unlimited hot water for you and the other inhabitants of your home
Lifespans of up to 15-20 years
Reduced heating time
20-25% reduction of energy costs
Reduced likelihood of rust, scaling, and sedimentary buildup
If you're looking to give your home an energy-friendly upgrade, give us a call. Our trucks are fully stocked and ready to go, and we make it a point to meet you right where you are, at a time that's convenient for you and your loved ones—starting with a free, on-site evaluation and estimate.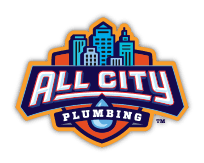 Contact Our Team
Fill out this form or call us at (909) 552-7550!