Rancho Cucamonga Thermal Expansion Tanks
Ensuring Your Property is Safe & Secure
Thermal expansion is a term that refers to the change in volume of matter as its temperature changes. In your water heater, as the water heats up, it expands, and the resulting pressure must be reduced, or you face the possibility of a broken water heater or worse. At All City Plumbing, we have been dealing with water heater issues since 2009.
If you need expert thermal expansion tank repair or installation in Rancho Cucamonga, contact All City Plumbing for service you can trust. We offer exciting discounts & coupons to our customers!

Serving Castles
Around the Area
All Plumbers Are Ace Certified

Been in business for
13 years

Over 50 ACE
Certified Plumbers

Best Triple Guarantee In Southern California

Industry Leading Warranties

30,000+
Satisfied Customers
"They came out on the Friday before a holiday weekend. They even came back the following day to finish up the job. They did not gouge their prices either for the holiday (sort of) service. Nick and Will were professional, polite and explained everything clearly. They even offered other services but did not "hard sell" us. They did an amazing job and I will be calling on them again. I also will recommend them to anyone needing plumbing service."

Why Is Thermal Expansion Necessary?
Without a thermal expansion tank as part of your water heating system, there would be nowhere for that pressure to go, and serious problems could result. Before check valves and expansion tanks, backflow was an issue. Backflow occurs when the water flow in your home is reversed for some reason, causing bacteria and other organisms to enter the water supply.
As the water pressure builds when the water is being heated, it can also cause damage to joints in your supply pipes, ruin valves in plumbing fixtures and cause damage to the water heater itself. Since most homes use hot water many times on a given day, the tank is always refilling, and cold water is being heated, causing this expansion. Without a functioning thermal expansion tank as part of the system, you run the risk of damaging some or all of the components mentioned above.
Benefits of Professional Service
The thermal expansion tank contains air, and it can easily absorb the pressure from heating water. However, it must be functioning properly to do its job. If you need a new expansion tank installed on your water heater, or your current tank is in need of repairs, it's wise to trust your service to professionals, like All City Plumbing.
A licensed plumber has the experience, knowledge and troubleshooting ability to assess the situation quickly and deliver a solution that is safe and effective. The tank looks simple to work with, but trying to DIY will only cause you problems in the future.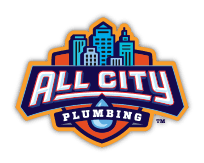 Contact Our Team
Fill out this form or call us at (909) 552-7550!