Sewer Camera Inspection in Rancho Cucamonga
Identifying Problems & Offering Personalized Solutions
Diagnosing sewer line problems is often a challenge. Many plumbers do not have the technology to see what is going on inside the line to view the issue in real time and come up with an effective repair plan. At All City Plumbing, we utilize advanced camera inspection technology in Rancho Cucamonga and the surrounding area, to reduce repair times and see the full picture inside your pipes.
Find out exactly what's happening in your sewer lines with sewer camera inspections by All City Plumbing. To book your inspection with one of our trained and experienced experts, call (909) 552-7550 today. Enjoy instant savings on your next plumbing project by downloading our current sales and coupons.

Serving Castles
Around the Area
All Plumbers Are Ace Certified

Been in business for
13 years

Over 50 ACE
Certified Plumbers

Best Triple Guarantee In Southern California

Industry Leading Warranties

30,000+
Satisfied Customers
"They came out on the Friday before a holiday weekend. They even came back the following day to finish up the job. They did not gouge their prices either for the holiday (sort of) service. Nick and Will were professional, polite and explained everything clearly. They even offered other services but did not "hard sell" us. They did an amazing job and I will be calling on them again. I also will recommend them to anyone needing plumbing service."

Benefits of Sewer Camera Inspection
Sewer line cameras have numerous benefits and advantages when it comes to diagnosing and locating sewer line problems.
Some advantages that come with sewer camera inspection services include the following:
Removing the guesswork: By inserting the camera and seeing exactly what is happening in real time, plumbers can provide a solid diagnosis and really pin point any issues. This way, you will be able to get a more accurate explanation as to what exactly is causing your sewer system to act the way that it is.
Saving time: Rather than going through many different solutions that may or may not solve the problem, plumbers can get right to the most effective solution right away.
Diagnosing multiple problems: Sometimes, there may be more than one issue that needs to be addressed with your sewer lines – a camera line inspection will be able to locate all potential problems and issues.
Preventative Maintenance: Sewer camera inspection services are also great when it comes to preventative maintenance, and helping you as a homeowner avoid costly repairs in the future.
Effectiveness: A sewer camera inspection is extremely effective, and can really address any problems that your sewer system may have.
Avoid Digging: One of the greatest things about a sewer camera inspection is that by using this device, your technician is able to avoid digging down to your sewer pipes directly, something that could potentially damage your lawn. It saves you time both at that moment, as well as in the long-run, since you won't have to worry about repairing any damages that may happen due to digging.
More than Just Sewer Repair
If you have ever felt the panic from accidentally washing something valuable down the drain, you'll appreciate this other common use for sewer camera inspections. Many times, homeowners will require us to use this technology to locate valuables such as wedding rings in the pipes. Small animals have also been found in the sewer lines using these cameras since they are so efficient at locating things.
Why Choose Us?
Some of the unique features that truly set us apart from the competition include:
Straightforward, flat-rate price book for quotes
High-quality parts
Fully stocked vans for quick solutions and single trips
A hands-on owner who is easy to reach
Plumbers who are dispatched from their homes for quicker turnaround times
Technicians who respect your property by always wearing shoe covers and utilizing tarps and cleaning caddies to clean up afterward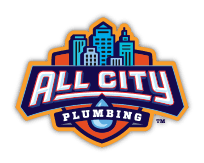 Contact Our Team
Fill out this form or call us at (909) 552-7550!