Rancho Cucamonga Backwater Valve Repair & Installation
Let Us Help Protect Your Water Supply
Access to clean water is one of the biggest benefits of modern society, and when something happens to cause sewage and other contaminants to enter your household water supply, it can be terribly unsettling. At All City Plumbing, our drain and sewer experts provide high-quality backwater valve repair and installation to our community.
If you want to prevent dangerous sewage and other contaminants from entering your plumbing system, get expert Rancho Cucamonga backwater valve repair and installation by All City Plumbing. Call us today at (909) 552-7550 to schedule an appointment.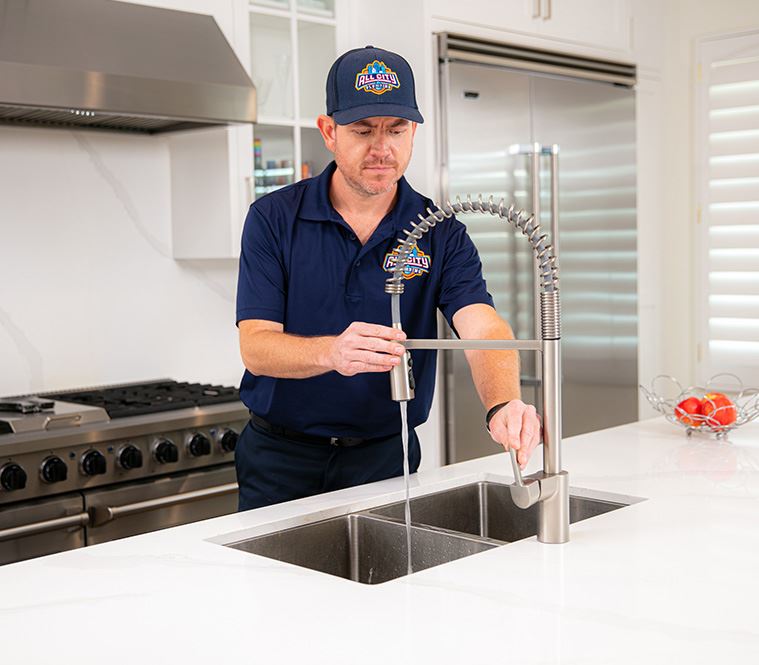 Plumbing Problems Suck! We Get It. No homeowner wakes up in the morning expecting to have a pipe burst in a bathroom or a water leak inside their kitchen. When it happens, all you need is a trusted plumber who can diagnose and fix the problem right, the first time.
How a Backwater Valve Works
A backwater valve is a basic valve that can prevent a messy and dangerous situation inside your home. During heavy rains, sewage can back up through the system and into your home, but a backwater valve stops this from happening. Your technician will install the valve on the main line that carries wastewater away from your home. If sewage ever flows back toward your home, it will be stopped by the positioning of the valve. Some common locations include in the basement, under the floor or just outside the house.
Signs You May Need a Backwater Valve Installed
If you happen to live in a low-lying area that is prone to flooding, then you may want to consider having a backwater valve installed to prevent trouble in the future. This is especially true if your home is close to the municipal sewer system. Much of the time, having a valve installed is more for peace of mind than anything else, but in the case of a messy sewage backup, it's better to be safe than sorry.
If you need backwater valve repair or installation in Rancho Cucamonga, contact us for affordable service you can trust. What Homeowners, Just Like You, Are Saying About All City Plumbing
"They did an amazing job and I will be calling on them again."

Nick and Will were professional, and polite, and explained everything clearly. I recommend them to anyone needing plumbing service.

- Amanda O.

"Great work and great attitude."

I am very happy about the service and recommend All City Plumbing to all my friends.

- J.F.

"Beyond satisfied and most certainly you will be, too."

Nick the plumber is a straight shooter...honest, professional, and 100 percent customer service oriented.

- Anthony A.

"Very good experience. Definitely recommend."

We really appreciated Donald covering his shoes before entering our home each time and how he cleaned the workplace thoroughly before he left.

- Biman G.

"Highly recommend this company!"

Shann was in and out super fast, very professional and polite, and went the extra mile to make sure everything went smoothly!

- Jennifer

"They provided quality workmanship."

Overall a great experience and I would definitely recommend All City Plumbing!

- David M.

"They were clean, polite, thorough & and worked very hard."

They were clean, polite, thorough & and worked very hard. I highly recommend them if you want your project done right and at a decent price.

- Margo K.

"They have easy financing that is not harsh on the wallet."

All very sweet and did an awesome job. I would recommend this company to everyone.

- Jennee F.

"Gave us the best price & the quickest service."

I would highly recommend you request Paul when calling he explained everything in great deal I have a new plumber who I feel very safe with and he is above all honest!!!!!

- Emily C.

"Genuinely cared about providing me a great experience."

Thanks for coming out so quickly and helping me get the hot water back on. Definitely will contact again!!!

- Cam A.
Why Choose All City Plumbing?
Choosing All City Plumbing for all your plumbing needs provides several benefits, including:
Honest, upfront pricing: Flat rate pricing is the model we follow
We respect your time: We won't make you wait around all day - we arrive on time ready to work
We respect your home: We use shoe covers, cleaning caddies, floor mats and tarps to keep your home clean and tidy
Parts are always available: Our vehicles are always fully stocked for faster turnarounds
Guaranteed service: The work we do is tailored to your specific needs, and many of our services include a 20-year warranty
Schedule an appointment with a highly trained, licensed, and certified plumber when you call (909) 552-7550 today!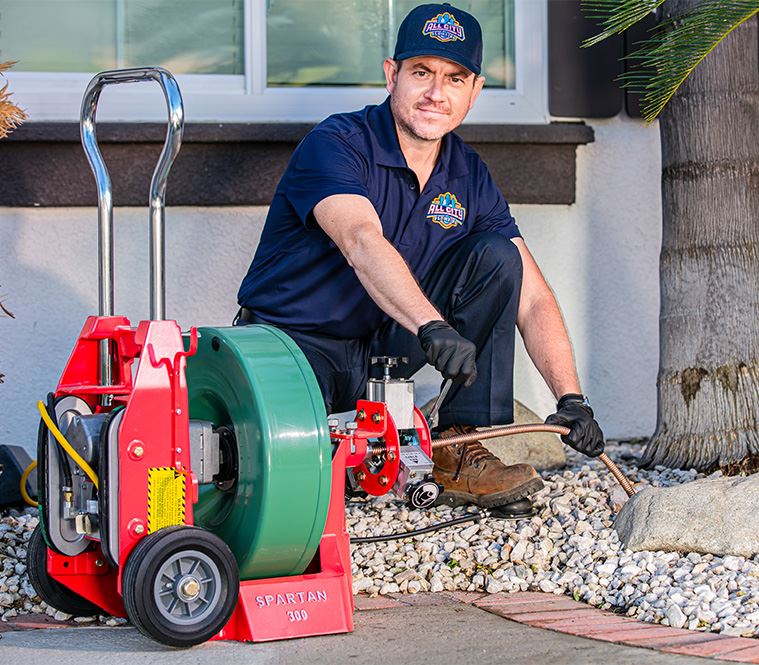 Been in Business for 13 Years

Over 50 ACE Certified Plumbers

30,000+ Satisfied Customers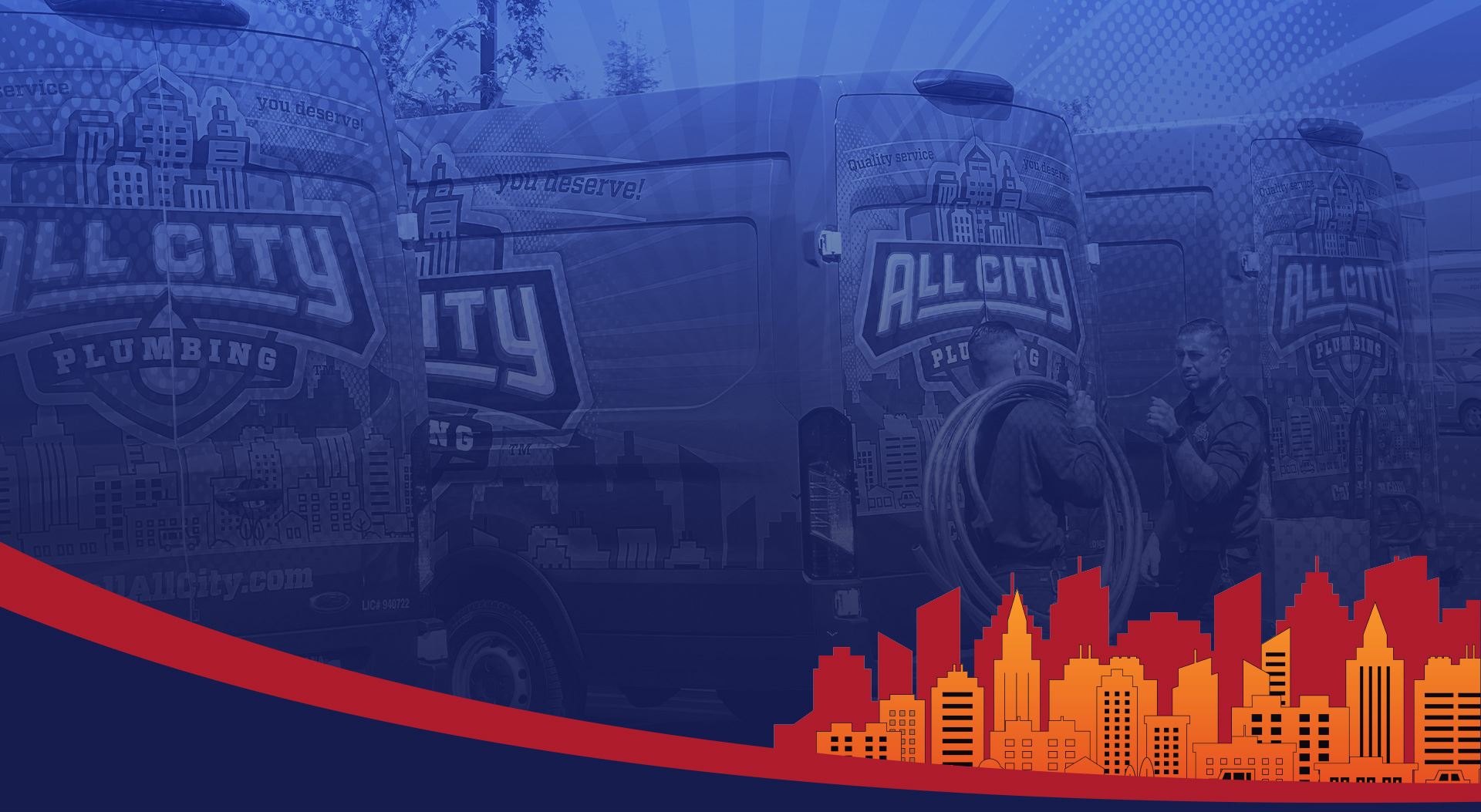 Life's Too Short
For Bad Plumbers
With All City Plumbing, your plumbing job will get done right the first time with the best talent in the industry. Contact us today to schedule your service.
Got Questions? Call Us!
Dial (909) 552-7550 or fill out our form below to get in touch with our expert plumbers.