One-Up Solutions for Southern California's Plumbing Problems
Mario Bros Plumbing has been addressing the region's plumbing needs since 1983. With four major service areas, we'll send our local team to address your home or business's plumbing needs.
All Plumbers Are Ace Certified

Best Triple Guarantee In Southern California

Gas Line Repair and Installation in Anaheim
Keep Your Gas Line Functional and Your Property Safe with All City Plumbing in Orange County
Are you looking for professional gas line repair and installation in Anaheim? All City Plumbing has you covered! Since 2009, our licensed and insured technicians help local families and businesses keep their property safe. Our personalized gas line work can upgrade an older residence's gas line or repair minor issues to optimize your more recent gas line.
No matter how simple or complex your gas line issue is, All City Plumbing is here to help you get things back to normal with minimal disruption to your daily life.
Call All City Plumbing Today at (909) 552-7550
How to Tell if You Have a Gas Leak
Certain signs like a hissing sound may not necessarily happen due to a gas leak but a detailed inspection of your system can help identify the cause regardless and help you get the necessary repair before the problem increases
If You Experience Any of the Following, You May Have a Gas Leak & Need to Get Professional Assistance:
---
Foul smell
Hissing sound from your gas line and its connection to appliances
Reduced gas pressure.
Dangers of a Gas Leak
Any gas leak can lead to severe consequences for those on the residential or commercial property. While a large gas leak may result in an explosion, a small one can cause gas exposure and damage your health over time.
Common Gas Exposure Symptoms Include:
---
Frequent headaches or migraines
Nausea
Dizziness
Cognitive concerns like memory loss or confusion
When suspecting a gas leak, you should call us to get a professional opinion and tailored repair suggestions as soon as possible. While you may want to check the issues with your gas line by yourself, this type of work is complex and potentially dangerous. Letting plumbing professionals like our Anaheim gas line repair technicians handle it is safer for you.
Why Choose All City Plumbing?
Your safety and satisfaction are central to our work, and you can expect excellent customer service from your initial call to our on-site visit. Our Anaheim gas plumbing pros are available seven days a week and strive to offer same-day or next-day appointments for your convenience.
We use industry-leading warranties, upfront pricing and a money-back guarantee. Helping our local community get the services they need is important to us, which is why we offer financing options, coupons, and specials.
Use Our Online Form to Schedule a Gas Line Repair in Anaheim, CA With a Licensed Technician!

Benefits of Regular Gas Line Inspection and Maintenance
In addition to our installation and repair services, we offer gas line inspections and maintenance throughout Anaheim and Orange County to ensure that your residential or commercial property is safe.
Regular Gas Line Maintenance Is Important as It:
---
Helps you identify issues like leaks and corrosion early on and avoid expensive repairs later
Helps prevent dangerous conditions that can impact your health with gas exposure or possibly explosions.
Professional inspections can keep your Anaheim commercial or residential property safe. If you need to replace your gas line and pipes, your yearly maintenance can ensure you do it at the appropriate time to maximize your equipment and investment.
Why Choose All City Plumbing for Your Gas Line Installations and Repairs in Anaheim
When you trust us with your gas line work, you can expect a thorough inspection to get a clear picture of your current gas line and related equipment. Our licensed Anahiem gas line repair technicians are here to address any questions or concerns you may have about your devices or the services you need. We can walk you through different available options to repair or replace your gas line for your safety.
We focus on fast and durable solutions to keep your family, employees, and/or customers safe. Our services comply with all state and local regulations for gas line work. Our Anaheim gas line installation and repair team can also educate you on proper maintenance and what signs to look for to identify a possible gas leak quickly and minimize negative consequences.
---
If you are looking for licensed technicians for gas line installation in Anaheim, CA, contact All City Plumbing today at (909) 552-7550 to schedule an appointment!
---
They came out on the Friday before a holiday weekend. They even came back the following day to finish up the job. They did not gouge their prices either for the holiday (sort of) service. Nick and Will were professional, polite and explained everything clearly. They even offered other services but did not "hard sell" us. They did an amazing job and I will be calling on them again. I also will recommend them to anyone needing plumbing service.

Why Choose Us?





Learn why All City Plumbing, Drain Cleaning, & Rooter is the right choice for you.
All Plumbers Are Ace Certified

Quality Products

Core Values

Money Back Guarantee

Industry Leading Warranties

Sterling Reputation

We Are Hiring
Apply Today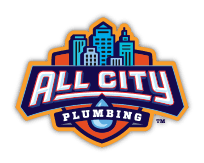 Contact Our Team
Fill out this form or call us at

(909) 552-7550

!