One-Up Solutions for Southern California's Plumbing Problems
Mario Bros Plumbing has been addressing the region's plumbing needs since 1983. With four major service areas, we'll send our local team to address your home or business's plumbing needs.

Anaheim Sewer Line Repair & Replacement
Serving the Community Since 2009
When it comes to fast and effective service, you won't find a more dedicated and experienced team in Orange County than the Anaheim sewer line repair and replacement team at All City Plumbing. Not only are our team members dedicated professionals, but they are also friendly and good at their jobs! Our industry is ever-changing, and our plumbers go above and beyond to remain current on the best practices and new techniques in our industry. We provide our sewer line repair and replacement professionals with weekly training and access to continuing education to ensure they are equipped with everything they need to provide the best service to you and your neighbors. We are proud to provide service to the residents of Orange County. Working with All City Plumbing means access to high-quality products and services. Plus, we offer all these benefits at one of the most affordable service rates in the area.
Call (909) 552-7550 today to request a complimentary on-site estimate and learn how we can help you replace or repair your sewer line.
They came out on the Friday before a holiday weekend. They even came back the following day to finish up the job. They did not gouge their prices either for the holiday (sort of) service. Nick and Will were professional, polite and explained everything clearly. They even offered other services but did not "hard sell" us. They did an amazing job and I will be calling on them again. I also will recommend them to anyone needing plumbing service.
Comprehensive Sewer Line Repair and Replacement Services
At All City Plumbing, we offer a comprehensive selection of sewer services to homes and businesses throughout Orange County. Whether your system needs minor repairs or a complete replacement, our plumbers are equipped with the tools and expertise to get the job done right the first time. We can complete your sewer system needs using the least invasive means available. Sewer lines can be difficult to reach. Sewer repair can often mean excavation, and the work can become destructive and costly! Our team works hard to minimize the damage and expense to your home or business.
Does Your Home Need a New Sewer Line?
A ruptured sewer line can lead to severe damage to your home and lawn. When a sewer line is broken, it can cause thousands of dollars in damages if not addressed immediately. An experienced plumber can make quick work of your broken sewer lines, but you must raise the alarm. If you're not sure what constitutes a sewer emergency, if you ever notice any of the following, contact our Anaheim sewer line repair and replacement team right away.
Low water levels in your toilets
Foul odors emanating from your drains
Persistent drain problems
Raw sewage odors in your yard or near plumbing fixtures
While these tips can alert you to certain sewer line issues, you may need a professional to inspect the lines to determine if there is a problem and where in your system it's originating. Our Anaheim sewer line repair and replacement team can inspect your system and determine the level of repairs needed. If your sewer lines need to be replaced, our knowledgeable and experienced team can handle that as well!
Call (909) 552-7550 to request an appointment with one of our skilled and experienced Anaheim sewer line repair and replacement specialists. We provide reliable plumbing services you can trust.

Why Customers Choose All City Plumbing
With All City Plumbing, our customers are our number one focus. We want to
Customer service is at the heart of everything we do at All City Plumbing. Our Anaheim sewer camera inspection specialists provide fast and affordable services the residents of Orange County have come to value and appreciate. Our Anaheim sewer camera inspection team and the other plumbers within our company are among the most respected and experienced professionals you will find in the business. We love to help customers solve problems, and our dedication can be seen in the quality of the services we provide. If you think you may have a clogged drain or sewer line, don't wait to find out the hard way! Contact our licensed and experienced experts today to schedule an inspection. Sewer line damage and hidden clogs can back up your system and ruin your home. Don't let a minor plumbing problem become a serious home repair. The Anaheim sewer camera specialists at All City Plumbing can locate the cause of your sewer problems today! Call our trained at (909) 552-7550. Help is only a call away!
View Our Work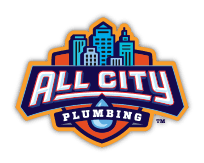 What Makes Us the One Up Team
We Pay You Guarantee

We pay you if we don't do it right the first time. Who does this?

Most 5-Star Reviews

Best Triple Guarantee In Southern California

All Plumbers Are Ace Certified

Quality Products

Core Values

Money Back Guarantee

Industry Leading Warranties

Sterling Reputation

We Are Hiring
Apply Today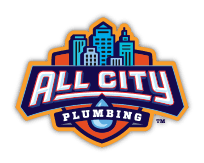 Contact Our Team
Fill out this form or call us at

(909) 552-7550

!