One-Up Solutions for Southern California's Plumbing Problems
Mario Bros Plumbing has been addressing the region's plumbing needs since 1983. With four major service areas, we'll send our local team to address your home or business's plumbing needs.

Water Heater Installation & Repair in Anaheim
Keeping Showers Hot Since 2009! Proudly Serving Orange County!
The water heater may be the single greatest invention in modern times. Just imagine living without one. Of course, you might not have to imagine it if your water heater goes bust. At All City Plumbing, we know how a broken water heater can disrupt your daily routine. That's why our Anaheim water heater repair specialists are committed to providing the very best services to quickly repair your appliance or install a new one.
Equipped To Handle Your Water Heater Needs
A malfunctioning water heater is an emergency in our book! Our Anaheim water heater pros are available 24/7 to get your hot water running again.
Homeowners Throughout Anaheim Count on Us For:
---
Water heater repair and installation
Water heater maintenance
Recirculator/circulator pump services
Tankless water heater installations
Thermal expansion packs
Contact Us Online Today to Schedule Your Water Heater Repair in Anaheim. Same- Or Next-Day Appointments Available!
They came out on the Friday before a holiday weekend. They even came back the following day to finish up the job. They did not gouge their prices either for the holiday (sort of) service. Nick and Will were professional, polite and explained everything clearly. They even offered other services but did not "hard sell" us. They did an amazing job and I will be calling on them again. I also will recommend them to anyone needing plumbing service.
Should I Repair or Replace My Water Heater?
Here's a good rule of thumb: If repairing your water heater will cost half the price of a new one, it'd be more cost effective to replace it. This is especially true if your appliance is 10 to 20 years old.
But how old is your water heater? Determining when your model was made takes a little research, but doing so will help you make an informed decision.
How to Tell How Old a Water Heater Is
First, find out who made the water heater. This will be easy. The manufacturer's logo should be front and center on the unit. It's likely made by one of the The Big 4: A.O. Smith, American Water Heater, Bradford White or Rheem.
Most Brands Have Their Own Unique Way of Displaying the Manufacturing Date:
---
A.O. Smith/Rheem: Find the 10- to 11-digit serial number on the plate. The first four digits indicate the month and year the unit rolled off the assembly line. Example: #0814******** means the model was produced in August 2014.
Bradford White: The serial number begins with two letters. The first letter represents the production month, the second the production year. For the month, the letters begin with A (January) and follow the alphabet through the sequential order up to M (December.) Likewise, A-Z follow the production years 1984 through 2023. But wait! That's more years than letters in the alphabet! Here's the deal: 'A' represents either 1984 or 2004 and 'B' either 1985 or 2005 and so on. In other words, they repeat. Confused? Don't be: Brandford White provides a handy guide right here.
American Water Heater: This brand makes it simple: The first two digits are the year of manufacture, the second two are the week. Example: #1118****** means the unit was made on the 18th week of 2011.
Whether you need your current unit repaired or replaced, or if you want to upgrade to an energy efficient tankless model, count on the Anaheim water heater installation team at All City Plumbing for quality service and expert advice.

Why Customers Choose All City Plumbing
With All City Plumbing, our customers are our number one focus. We want to
Customer service is at the heart of everything we do at All City Plumbing. Our Anaheim sewer camera inspection specialists provide fast and affordable services the residents of Orange County have come to value and appreciate. Our Anaheim sewer camera inspection team and the other plumbers within our company are among the most respected and experienced professionals you will find in the business. We love to help customers solve problems, and our dedication can be seen in the quality of the services we provide. If you think you may have a clogged drain or sewer line, don't wait to find out the hard way! Contact our licensed and experienced experts today to schedule an inspection. Sewer line damage and hidden clogs can back up your system and ruin your home. Don't let a minor plumbing problem become a serious home repair. The Anaheim sewer camera specialists at All City Plumbing can locate the cause of your sewer problems today! Call our trained at (909) 552-7550. Help is only a call away!
View Our Work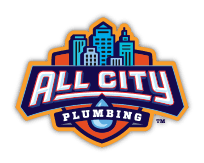 What Makes Us the One Up Team
We Pay You Guarantee

We pay you if we don't do it right the first time. Who does this?

Most 5-Star Reviews

Best Triple Guarantee In Southern California

All Plumbers Are Ace Certified

Quality Products

Core Values

Money Back Guarantee

Industry Leading Warranties

Sterling Reputation

We Are Hiring
Apply Today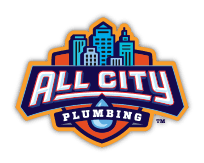 Contact Our Team
Fill out this form or call us at

(909) 552-7550

!