One-Up Solutions for Southern California's Plumbing Problems
Mario Bros Plumbing has been addressing the region's plumbing needs since 1983. With four major service areas, we'll send our local team to address your home or business's plumbing needs.

Sewer & Drain Services in Anaheim
Drain Inspections, Replacements & Cleanings in Orange County
That slow drain isn't going to fix itself. In fact, it will only get worse. You can use all the chemical drain cleaners in the world -- which our Anaheim plumbing experts strongly caution against – but that frustrating blockage will return, mark our words! You need a permanent solution and FAST.
How to Tell if Drains Are Blocked
Sometimes a slow drain is a symptom of a problem more complicated than a mere clog. Ask yourself the following questions to determine if you need more than a plunger:
Are Multiple Drains Slow?
One clogged drain is usually no big deal. Multiple clogged drains? Well, now you have a serious concern. More than one slow drain usually indicates a severe blockage in the sewer line.
Do You Smell a Weird Odor?
A weird odor could be a symptom of a clog, but not where you might think. It could be that the vent pipe, which exhausts gas fumes, is blocked with leaves or debris. If there are bubbling sounds coming from the drain or toilet, that also indicates a clogged vent.
Do You Have Bright Green Patches in Your Yard?
Does your Anaheim landscape have patches of grass and vegetation that are abnormally green and lush? Are there spots that are excessively damp and spongy? That could be a sign that your sewer line is leaking or broken.
No matter what's plaguing your plumbing, our Anaheim drain cleaning team have the skills and the equipment to quickly diagnose the problem and properly repair it.
Turn To All City Plumbing For Reliable Drain Cleaning In Anaheim, CA. Contact Us to Schedule Your Appointment
They came out on the Friday before a holiday weekend. They even came back the following day to finish up the job. They did not gouge their prices either for the holiday (sort of) service. Nick and Will were professional, polite and explained everything clearly. They even offered other services but did not "hard sell" us. They did an amazing job and I will be calling on them again. I also will recommend them to anyone needing plumbing service.
Comprehensive Drain & Sewer Services in Anaheim
Let's get your plumbing back to normal! At All City Plumbing, we take the guesswork out of drain repairs by using in-line video cameras. This state-of-the-art technology allows our Anaheim sewer and drain team to pinpoint the precise problem so we can make the most effective repair, whether that's replacing the sewer line or jetting the obstruction.
People Throughout Anaheim Rely on Us for the Following Services:
---
Drain cleaning
Hydrojetting
Sewer camera inspections
Sewer line repair and replacement
Trenchless sewer line repair and replacement
Why Choose Our Team?
All City Plumbing provides professional sewer services for Anaheim homeowners and businesses. When it comes to drain repairs and clog removal, we use the latest technology and most advanced methods to fix it right and fix it fast.
Turn to the Anaheim Sewer Line Repair Team That Will Make Your Plumbing Work Again! Contact All City Plumbing Today!

Why Customers Choose All City Plumbing
With All City Plumbing, our customers are our number one focus. We want to
Customer service is at the heart of everything we do at All City Plumbing. Our Anaheim sewer camera inspection specialists provide fast and affordable services the residents of Orange County have come to value and appreciate. Our Anaheim sewer camera inspection team and the other plumbers within our company are among the most respected and experienced professionals you will find in the business. We love to help customers solve problems, and our dedication can be seen in the quality of the services we provide. If you think you may have a clogged drain or sewer line, don't wait to find out the hard way! Contact our licensed and experienced experts today to schedule an inspection. Sewer line damage and hidden clogs can back up your system and ruin your home. Don't let a minor plumbing problem become a serious home repair. The Anaheim sewer camera specialists at All City Plumbing can locate the cause of your sewer problems today! Call our trained at (909) 552-7550. Help is only a call away!
View Our Work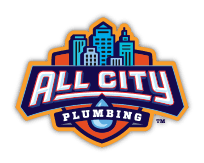 What Makes Us the One Up Team
We Pay You Guarantee

We pay you if we don't do it right the first time. Who does this?

Most 5-Star Reviews

Best Triple Guarantee In Southern California

All Plumbers Are Ace Certified

Quality Products

Core Values

Money Back Guarantee

Industry Leading Warranties

Sterling Reputation

We Are Hiring
Apply Today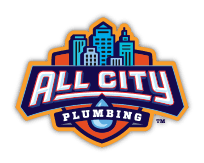 Contact Our Team
Fill out this form or call us at

(909) 552-7550

!