Quality Plumbing Services You Can Trust



All City Plumbing is your trusted service provider for plumbing problems because… we fix it right the first time.

What Are the Benefits of Professional Drain Cleaning
You may be wondering if professional drain cleaning is right for your particular problem. If you have a recurring clog problem or there are multiple clogged drains in your property, you will need to call for professional solutions.
All City Plumbing is your drain cleaning expert. Our process is fast, efficient, and prevents further problems from occurring.
Quick: We have the equipment necessary to identify and solve the problem. This is ideal for emergency cases that need immediate attention.
Effective: Our solutions ensure that further problems do not occur.
Safe: We will not use harmful chemicals or tools that will damage your plumbing system. Our solutions are safe on your pipes and ensure long term efficiency.
Take advantage of our $59 Drain Cleaning Special! Click hereto download and print your coupon.
No matter the plumbing problem, we have the team to help. Call now at (909) 552-7550 for immediate service at a great value.
Schedule Online

Need Hydrojetting Services?
Hydrojetting is an alternative to regular drain cleaning methods. Due to its power, this service is mostly used by commercial properties where severely clogged sewer lines are common.
The hydrojetting technique uses equipment specially designed to remove stubborn debris lodged in your sewer line. You may not need to replace your pipes but simply need to call for hydrojetting services. We can help return your pipes to a like new condition.
Not only does hydrojetting remove debris that has accumulated in the sewer line, it also removes tree roots that have grown into the pipes over time.
You will also enjoy grease-free sewer lines. Grease accumulation is one of the worst culprits of clogging. However, the nozzle attached to the hydrojet scours the inside of the pipe, removing any buildup of grease that has formed inside. The cleaning nozzle breaks and emulsifies the grease slowly so that it can safely drain into the sewer system.
Think hydrojetting is the solution to your drain problems? Contact us today to learn more about our services.
What Are Signs You Need Water Heater Repair?
No one wants to wake up to a cold shower. If your water heater has broken down, call All City Plumbing for immediate help. We do our best to get to your home the same day so you don't have to be without hot water for long.
Identifying potential problems with your water heater can help you avoid major issues. Here are signs to look out for:
Leaking tank: You may notice puddles around the base of the tank. This can indicate a leak due to corrosion. The most cost-effective solution is to replace your water heater.
Water is slow to become hot: If it is taking longer to heat up your water, the water heater may be malfunctioning. Contact us for the right solution.
Choppy water flow: Your water should flow smoothly from the tap. If it comes in spurts or you notice low pressure, there is likely a clog in the water heater's drain valve.
Need a new water heater? Get $50 off your new system with installation. Call (909) 552-7550 to take advantage of this offer.
Additional Plumbing Services in Highland: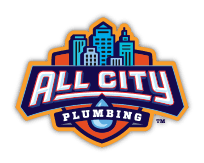 Contact Our Team





Fill out this form or call us at (909) 552-7550.