Burst Pipe Repair in Rancho Cucamonga
Expert Plumbers Offering Top-Quality Services
Is water gushing out everywhere from an unexpected burst pipe? You have a plumbing disaster that can quickly lead to serious water damage if not handled in time.
Turn to the Rancho Cucamonga burst pipe repair experts at All City Plumbing. We will be at your door in no time.
You can get a free water pressure test with every service call! Get in touch today at (909) 552-7550 and find out if the water pressure in your home is too high.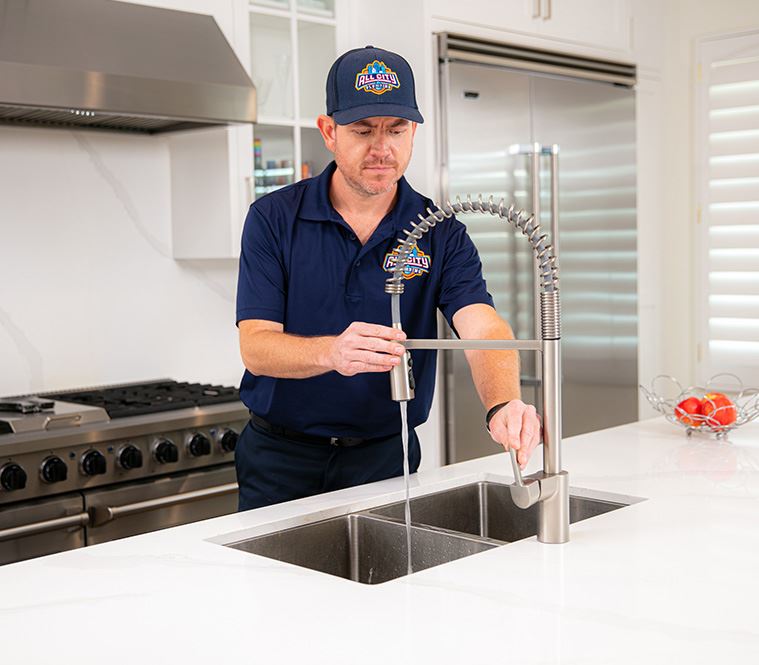 Plumbing Problems Suck! We Get It. No homeowner wakes up in the morning expecting to have a pipe burst in a bathroom or a water leak inside their kitchen. When it happens, all you need is a trusted plumber who can diagnose and fix the problem right, the first time.
You likely have a burst pipe because it's winter and the temperatures have dipped. Freezing or close to freezing temperatures often result in burst pipes if the pipes are not properly insulated.
You can avoid this problem by making sure your home is professionally winterized.
As water freezes inside the pipes, it expands. The constant expanding and contracting of the water will put too much pressure on the pipe and it will eventually burst. Severe clogging is another common reason pipes burst.
An item that gets into the system will prevent normal water flow, weakening the overall structural integrity of the pipe.
If enough debris fills the inner walls of the material, it will eventually expand and burst. This is avoidable with regular maintenance.
What to Do if Your Pipe Bursts
We understand that we cannot get to your home quick enough for a burst pipe. As you await our arrival, you can take several steps to ensure the safety of your home.
Shut off your water - Find the water shutoff valve and switch it to off to avoid further damages.
Contact a plumber - Once you have turned off the water, you will want to get in touch with our team at once.
Clean up the water - Now that you know a plumber is on the way, it's time to grab the mop and bucket to get rid of the water so it does not soak into everything in your house.
Heat up the pipes - Try to get the home as warm as possible by keeping warm air locked up by keeping doors closed and blowing warm air into cold rooms.
Keep your property safe from greater water damage. Call us today at (909) 552-7550 for professional burst pipe repair solutions in Rancho Cucamonga. We offer a free pressure test with every service call. What Homeowners, Just Like You, Are Saying About All City Plumbing
"They did an amazing job and I will be calling on them again."

Nick and Will were professional, and polite, and explained everything clearly. I recommend them to anyone needing plumbing service.

- Amanda O.

"Great work and great attitude."

I am very happy about the service and recommend All City Plumbing to all my friends.

- J.F.

"Beyond satisfied and most certainly you will be, too."

Nick the plumber is a straight shooter...honest, professional, and 100 percent customer service oriented.

- Anthony A.

"Very good experience. Definitely recommend."

We really appreciated Donald covering his shoes before entering our home each time and how he cleaned the workplace thoroughly before he left.

- Biman G.

"Highly recommend this company!"

Shann was in and out super fast, very professional and polite, and went the extra mile to make sure everything went smoothly!

- Jennifer

"They provided quality workmanship."

Overall a great experience and I would definitely recommend All City Plumbing!

- David M.

"They were clean, polite, thorough & and worked very hard."

They were clean, polite, thorough & and worked very hard. I highly recommend them if you want your project done right and at a decent price.

- Margo K.

"They have easy financing that is not harsh on the wallet."

All very sweet and did an awesome job. I would recommend this company to everyone.

- Jennee F.

"Gave us the best price & the quickest service."

I would highly recommend you request Paul when calling he explained everything in great deal I have a new plumber who I feel very safe with and he is above all honest!!!!!

- Emily C.

"Genuinely cared about providing me a great experience."

Thanks for coming out so quickly and helping me get the hot water back on. Definitely will contact again!!!

- Cam A.
Contact Us Today!
Finding yourself suddenly dealing with a burst pipe can be a true nightmare. Water lost from a burst pipe can exceed over 100 gallons an hour. Not only is this a waste of water, it also takes a toll on your water bill.
Depending on how long the water runs until your plumber arrives, that water is running through your walls, into your basement, soaking your carpets, and warping your hardwood floors.
While pipes are engineered to be sturdy, they are not indestructible; this is especially true as time takes its toll. Still, problems can be prevented and handled immediately with regular plumbing inspections.
Your All City Plumbing team is glad to provide advice on how to avoid this problem in the future.
Put All City Plumbing on speed dial. We will work with you on the best preventive measures that reduce your risk of experiencing burst pipes. Our plumbing team is ready to dispatch a plumber to your home if you find yourself struggling with an emergency.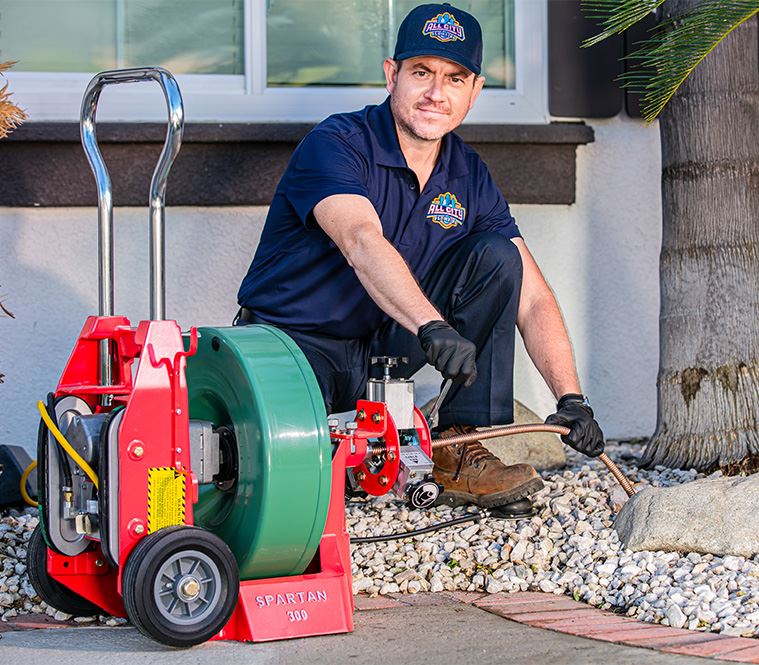 Been in Business for 13 Years

Over 50 ACE Certified Plumbers

30,000+ Satisfied Customers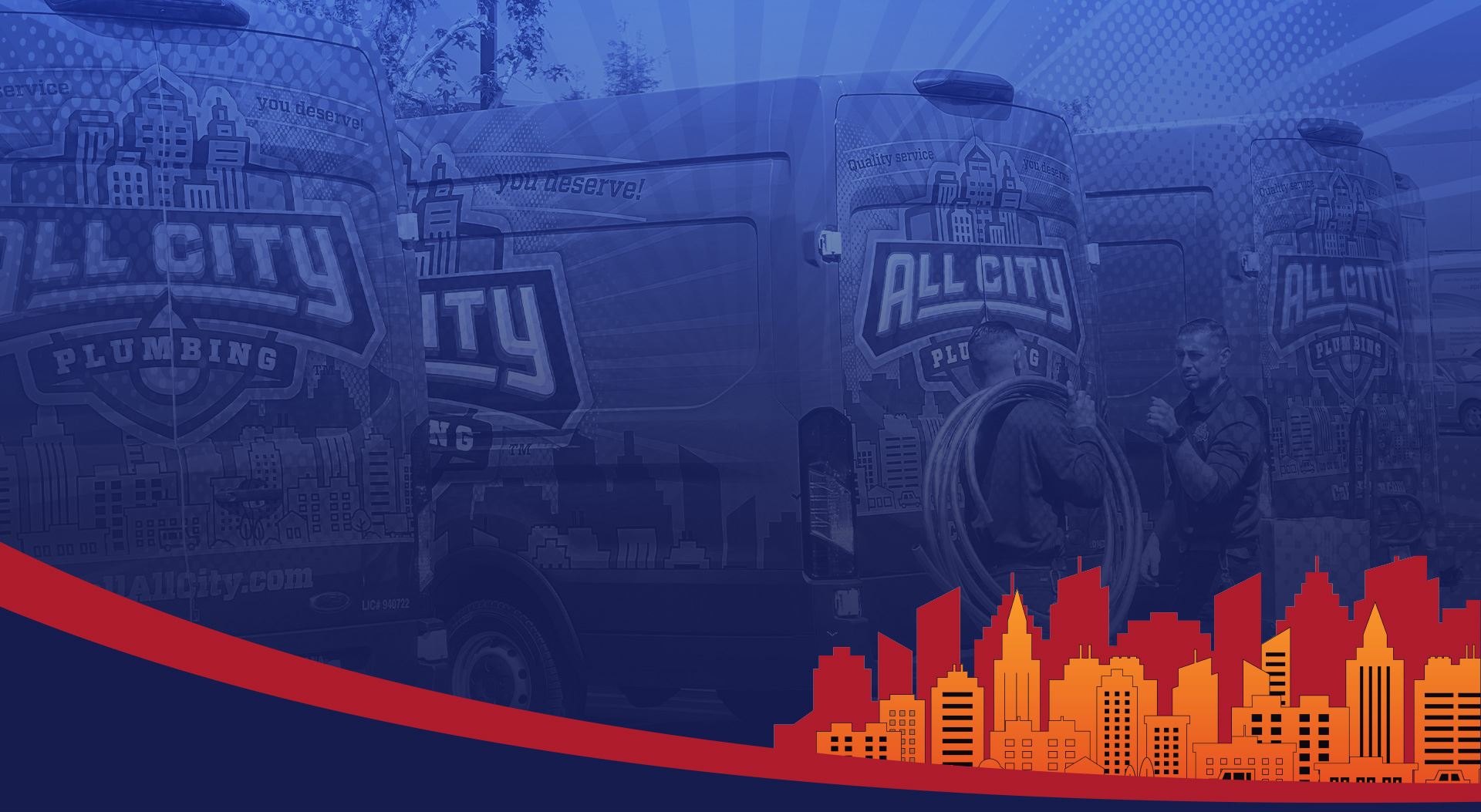 Life's Too Short
For Bad Plumbers
With All City Plumbing, your plumbing job will get done right the first time with the best talent in the industry. Contact us today to schedule your service.
Got Questions? Call Us!
Dial (909) 552-7550 or fill out our form below to get in touch with our expert plumbers.