Burst Pipe Repair in Rancho Cucamonga
Expert Plumbers Offering Top-Quality Services
Is water gushing out everywhere from an unexpected burst pipe? You have a plumbing disaster that can quickly lead to serious water damage if not handled in time.
Turn to the Rancho Cucamonga burst pipe repair experts at All City Plumbing. We will be at your door in no time. First-time customers get $25 off!
---
You can get a free water pressure test with every service call! Get in touch today at (909) 552-7550 and find out if the water pressure in your home is too high.
---

Serving Castles
Around the Area
All Plumbers Are Ace Certified

Been in business for
13 years

Over 50 ACE
Certified Plumbers

Best Triple Guarantee In Southern California

Industry Leading Warranties

30,000+
Satisfied Customers
"They came out on the Friday before a holiday weekend. They even came back the following day to finish up the job. They did not gouge their prices either for the holiday (sort of) service. Nick and Will were professional, polite and explained everything clearly. They even offered other services but did not "hard sell" us. They did an amazing job and I will be calling on them again. I also will recommend them to anyone needing plumbing service."

Contact Us Today!
Finding yourself suddenly dealing with a burst pipe can be a true nightmare. Water lost from a burst pipe can exceed over 100 gallons an hour. Not only is this a waste of water, it also takes a toll on your water bill.
Depending on how long the water runs until your plumber arrives, that water is running through your walls, into your basement, soaking your carpets, and warping your hardwood floors.
While pipes are engineered to be sturdy, they are not indestructible; this is especially true as time takes its toll. Still, problems can be prevented and handled immediately with regular plumbing inspections.
Your All City Plumbing team is glad to provide advice on how to avoid this problem in the future.
Put All City Plumbing on speed dial. We will work with you on the best preventive measures that reduce your risk of experiencing burst pipes. Our plumbing team is ready to dispatch a plumber to your home if you find yourself struggling with an emergency.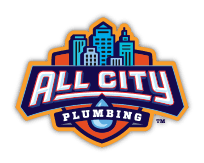 Contact Our Team
Fill out this form or call us at (909) 552-7550!