Quality Plumbing Services You Can Trust



All City Plumbing is your trusted service provider for plumbing problems because… we fix it right the first time.

Is Hydrojetting Right for Your Plumbing Problem?
Regular drain cleaning methods are great if the clog is small and not too far down the drain pipe. But what if there is a larger problem farther down the sewer line? What if the clog there is made up of grease, sludge, and tree roots? This problem requires hydrojetting.
Hydrojetting involves blasting a high-pressure stream of hot water through the nozzle at the end of a plumbing snake. This blast of water can reach over 4,000 psi. The hot water under pressure will scour the inside of the drainpipe and is able to break through the thickest clog. Hydrojetting removes all types of debris and any type of buildup in the pipe.
With different nozzle attachments, the hydrojet machine allows us to reach any part of the pipeline. The effects of this service are long term, and it will be a while before clogs have a chance to form again.
Overflowing toilet? Clogged drain? Leaking water heater? Solve your plumbing problems today and contact All City Plumbing for same-day or next-day service. Your Redlands plumbers are just a phone call away. Contact us now at (909) 552-7550 for your FREE estimate.
Schedule Online

Replacing Your Faucet Due to Hard Water Issues?
Dealing with hard water can sap the energy out of you. Hard water results in dishes that seem to look spotty even after rinsing, clothes that come out of the laundry looking dull and discolored, and showers that leave your skin and hair feeling dry and itchy.
These problems mean there is a high level of undesirable minerals in your water supply. The minerals enter your tap water through deposits in groundwater.
Hard water is detected in several ways:
Staining in sinks
White, crusty substance on faucets
Damaged rubber washers in the faucet
Greenish discoloration on showerheads where the joints meet
Frequently clogged pipes, or pipes that seem to deteriorate quickly
Installing a water softener is the ideal solution. Water softeners reduce the effects of hard water before it reaches you. Contact us for professional water softener installation. We will help you find the right system to fit your needs and budget.
Additional plumbing services include: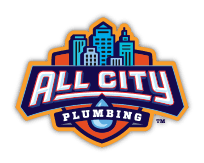 Contact Our Team





Fill out this form or call us at (909) 552-7550.