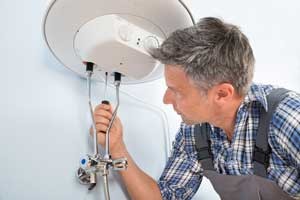 Even though water heaters are typically used on a daily basis, most homeowners know very little about water heaters. Generally, homeowners tend to only notice their water heater when there is no hot water.
While homeowners typically know very little about water heaters, there are many regulations concerning water heaters that must be carefully followed. These regulations are put in place for safety reasons. If used incorrectly, water heaters can cause serious damage to property and people.
Even though there are numerous regulations concerning water heaters, some of the regulations are more important than others because of what the regulations involve. Three of the main water heater regulations that can impact water heater operations are:
1. Physical dimensions of water heaters.
2. How manufacturers build water heaters.
3. Water heater energy efficiency standards.
Physical Dimensions Of Water Heaters
The physical dimensions of water heaters can have a huge impact on water heater operations. The height, width, and depth dimensions of water heaters are typically determined and set through water heater regulations.
It is important to have regulations pertaining to the physical dimensions of water heaters. The reason is that water heater size can affect how and where water heaters can be installed along with the amount of energy that is consumed on a daily basis.
How Manufacturers Build Water Heaters
Manufacturers have water heater regulations that they must adhere to regarding the design and development of water heaters. Manufacturers cannot just build water heaters in any desired manner. Water heater regulations are important because the regulations give all manufacturers set guidelines concerning how water heaters can be built.
In addition, the regulations ensure that all water heaters must meet the same guidelines to be placed on the market. This helps protect consumers and allows all activities concerning water heaters to be the same for everyone.
Water Heater Energy Efficiency Standards
The amount of energy that water heaters consume can have a large impact on power bills. Therefore, water heater regulations are in place to set standards for water heater energy efficiency. Water heaters that utilize energy more efficiently reduce the amount of energy required to use the water heaters. This helps individuals and everyone as a whole because energy is conserved.
Regulations are very important concerning water heaters. These regulations benefit everyone from manufacturers to consumers. The water heater regulations give everyone the same guidelines to follow related to water heaters and this develops uniformity for all water heater related matters.
Any hold-ups regarding your water heater? Call All City Plumbing at (909) 552-7550 today for any of your repair or maintenance requests.