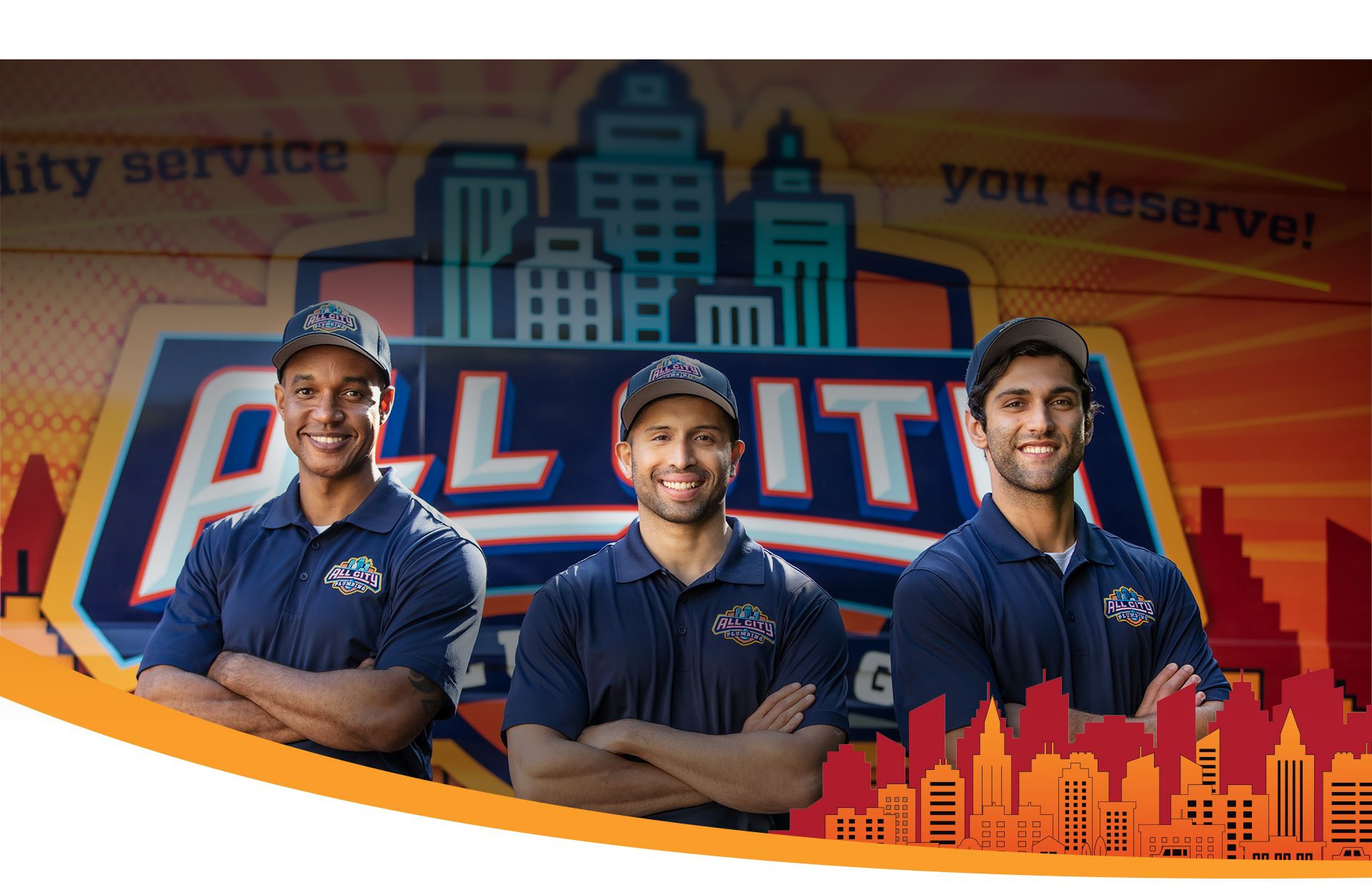 Expert Plumbers Servicing
Chino & Surrounding Areas Gain the Peace of Mind You Deserve When Working With All City Plumbing
All Plumbers Are ACE Certified

Best Triple Guarantee In Southern California
Got Questions? Call Us!
Dial (909) 552-7550 or fill out our form below to get in touch with our expert plumbers.
Your Chino Plumbers
Most hot water tanks last around 10 years. If your system is getting older and is showing signs of breaking down, our knowledgeable plumbers will provide honest advice about whether it can be repaired, or whether it needs to be replaced. We will also provide information about waterless tanks vs. traditional water tanks and which would best suit your household needs.
Our team at All City Plumbing is proud to serve Chino, CA and surrounding areas. We provide professional same-day service. Click here to read what customers have to say about our services.
Are you looking for expert advice on whether to repair or replace your hot water heater? Call one of our expert Chino plumbers (909) 552-7550 today. Click here to view our latest coupons and online specials.

Plumbing Problems Suck! We Get It. No homeowner wakes up in the morning expecting to have a pipe burst in a bathroom or a water leak inside their kitchen. When it happens, all you need is a trusted plumber who can diagnose and fix the problem right, the first time.
Signs You Need to Replace Your Water Heater
Leaking. An older tank may develop a tiny leak or fracture in the tank. If so, water will seep out during heating. Double-check to ensure that there are no leaks developing from the connections to the tank.
Age. Most water heaters last up to 10 years. If yours is over a decade old, it may be near the end of its product lifespan. The old adage, "An ounce of prevention is worth a pound of cure," rings true here as dealing with water tank failure (i.e. massive leaks) may be much worse than simply replacing it before major problems arise.
A noisy tank. Over time, your water heater develops a layer of sediment at the bottom of the tank. Due to the heat-and-cooling cycles, the sediment hardens making your water tank less energy-efficient as it requires more energy to heat.
Rust. If water comes out rusty from the heating side, your tank may have rust on the inside of the tank — a sure-sign that your water heater is about to break down. Rust may also come from galvanized piping. To determine whether rust is coming from your water heater or pipes, drain several buckets of water from the hot water side. After 3 or 4 buckets, if the water is still rusty, it's a good indicator the rust is coming from the water heater (not the pipes) and needs to be replaced.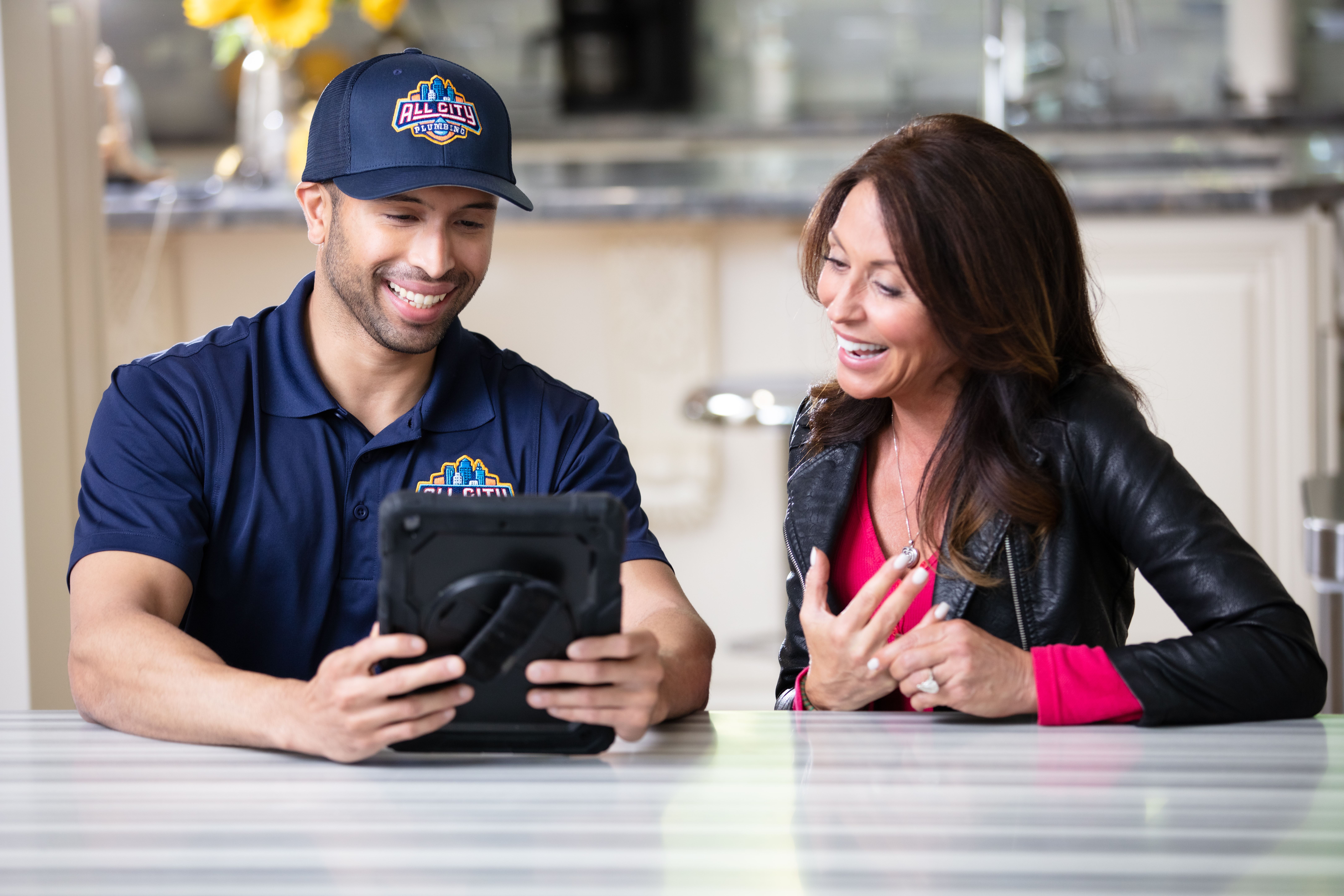 Our You Can't Lose! Peace of Mind No Risk Triple Guarantee!
Yes, That's a Mouthful
All City Plumbing is the ONLY plumbing company that has every plumber go through The ACE Plumbing Certification Program (yup we drug test, background test, knowledge test, and certify them before they ever enter your home) all backed by the best guarantee and most 5 star reviews in the industry. Okay, not convinced yet? You shouldn't be. So let's lay it all out.
We Pay You Guarantee

We pay you if we don't do it right the first time. Who does this?

5 Star Service Guarantee

All plumbers are ACE Certified before entering your home in our All City Expert Training Program, just

check out our 5-star reviews

to see what our clients are saying about the quality of our service.

No Pressure Guarantee

We offer all customers 3 options to meet any budget.
Consider Going Tankless
If you need to replace your hot water heater, consider installing a tankless water heater. Tankless water heaters are growing in popularity for the following reasons:
Easy access to hot water immediately and unlimited supply.
Smaller and more portable (roughly the size of a suitcase).
Lasts 10 years longer than traditional hot water tanks.
Energy savings of up to 25%.
There are pros and cons of going tankless depending on your personal situation. Speak to one of our knowledgeable plumbing specialists to assess your suitability.
Call All City Plumbers at (909) 552-7550 to see how we can help you with water heater repairs and installation.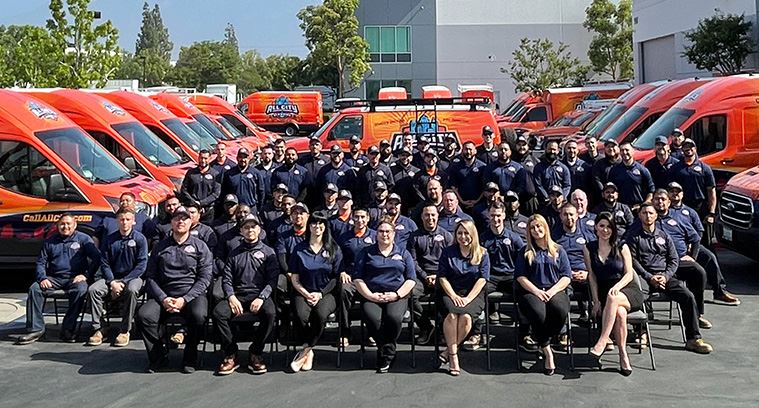 You Deserve Peace of Mind
With All City Plumbing, your plumbing job will be handled by the best talent in the industry and will be done right, the first time.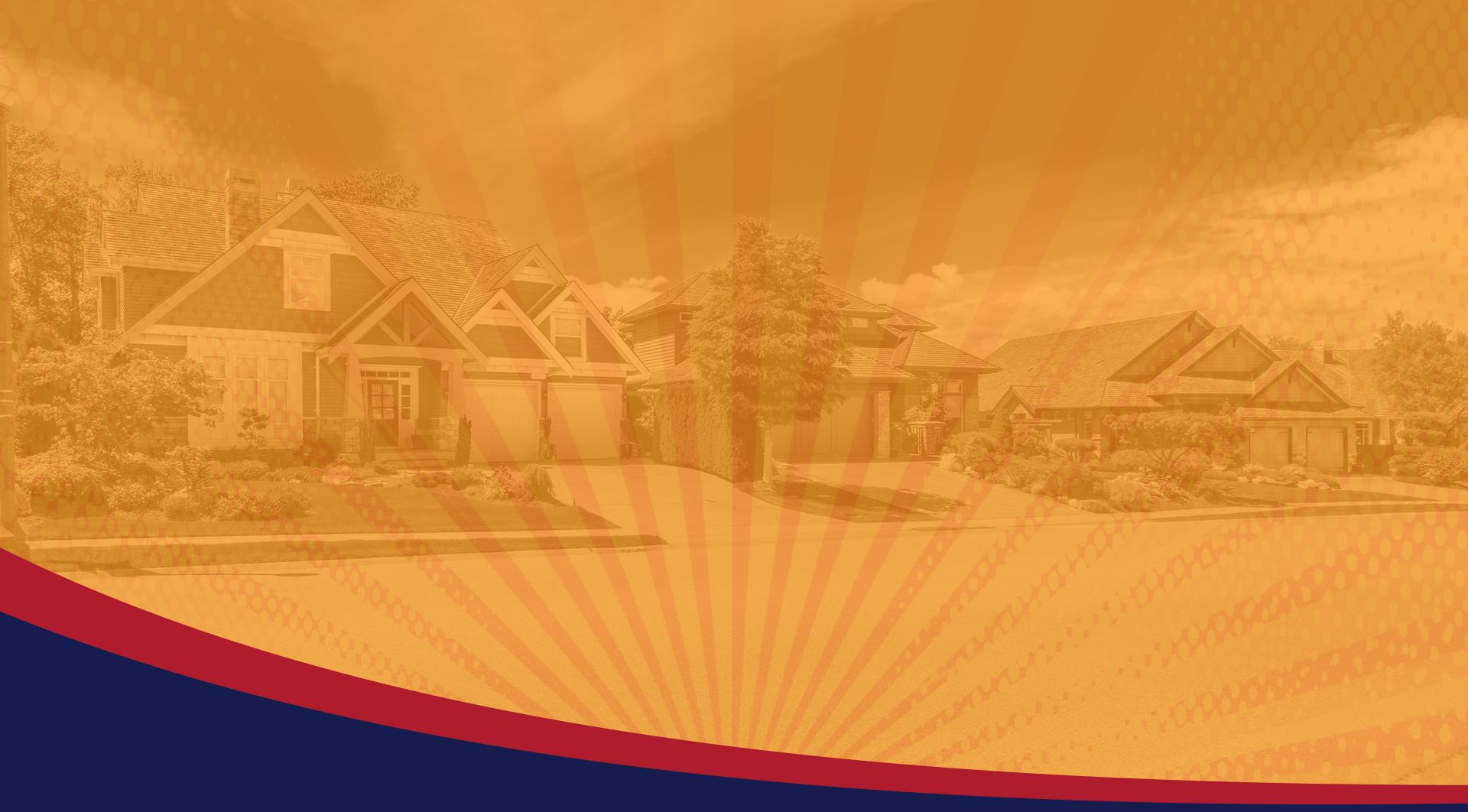 Life's Too Short For Bad Plumbers
The next time your plumbing is clogged at the worst time imaginable (like when your mother in law is on the way over for a family dinner you're hosting), we will be there ready to fix it. We promise if we don't clear the line, you don't pay a dime.