Quality Plumbing Services You Can Trust



All City Plumbing is your trusted service provider for plumbing problems because… we fix it right the first time.

Is your water heater making it difficult to complete normal operations? We'll diagnose the problem and let you know the best course of action.
Are you wondering if you should repair or replace your water heater? We make every effort to provide repair jobs so you can use your current system for many more years. However, we may recommend replacement if the water heater is 15 years old and experiencing frequent problems; a new system will save you in repair costs and energy over time.
If you opt for replacement, our water heater specialists will guide you every step of the way. We will help you narrow down the best choices, install your new commercial system properly, and make sure it is working efficiently right from the start. Our installations are completed accurately and comply with local codes.
Give us a call at (909) 552-7550 today to discuss your plumbing needs with our professional City of Industry plumbers.
Schedule Online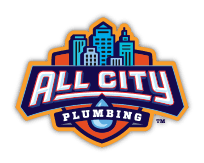 Contact Our Team





Fill out this form or call us at (909) 552-7550.