Quality Plumbing Services You Can Trust



All City Plumbing is your trusted service provider for plumbing problems because… we fix it right the first time.

Benefits of a Tankless Water Heater
Many homeowners are opting to switch to tankless water heaters. There are many reasons for this.
Some of the best reasons to go tankless include:
Saving Money – Since a tankless unit only works when hot water is requested from your tap, it saves energy. The unit itself is also more efficient by only heating the water that passes through your pipes, rather than heating an entire tank.
Space Saving – Speaking of water tanks, a tankless water heater saves space for homeowners by taking out the bulky water tank. This makes a tankless unit ideal for smaller homes, or families that need to save space.
Consistent Hot Water – With a traditional water heater, the amount of hot water available at any given time is dependent on how much water is stored in your tank. With a tankless unit, it heats the water already running through your pipes, so you never have to worry about running out of hot water.
When you call All City Plumbing, you can expect prompt and efficient service all the time. Our experts are committed to providing you with superior services at affordable prices. Call (909) 552-7550 today for a free quote.
Schedule Online

Tips to Keep Your Garbage Disposal Running Smoothly
As a vital part of your after-dinner cleanup, your garbage disposal needs to be running smoothly all the time.
Follow these easy tips to keep your disposal running properly:
Only put soft, organic material in the disposal
Do not put shells, bones or other hard objects in the disposal
If you have a lot of material to dispose of, do it in stages so you do not jam the disposal
Run water through the unit after using it to quickly clean the blades
Never put your hand in the disposal, always call a professional for repairs
Ask about Our Other Plumbing Services
Emergency Plumbing
Drain Cleaning
Hydrojetting
Burst Pipe Repair
Water Leak Detection
Gas Line Repair and Installation
Sewer Line Repair and Replacement
Trenchless Sewer Line Repair and Replacement
Repiping
Garbage Disposals
Faucets, Fixtures and Sinks
Clogged Toilet Repair
Slab Leak Repairs
Water Softeners
Water Filtration Systems
Commercial Plumbing
Water Heaters
Tankless Water Heaters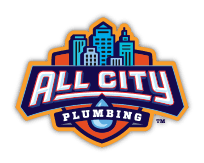 Contact Our Team





Fill out this form or call us at (909) 552-7550.