Quality Plumbing Services You Can Trust



All City Plumbing is your trusted service provider for plumbing problems because… we fix it right the first time.

Are Your Sinks Not Draining Properly?
Household debris from everyday use can build up in your pipes and cause clogging. Store-bought commercial drain cleaning solutions are short-term fixes that temporarily dissolve debris, or merely push build-up further down the pipes. Unfortunately, repeated use of these drain cleaning solutions may actually deteriorate the inside of your pipes from the harsh chemicals they contain.
Professional drain cleaning services help to remove any build-up that is clogging your pipes. This also eliminates any foul odors from the pipes — common in kitchen sinks from the trapped food particles.
Call All City Plumbing at (909) 552-7550 for hot water repairs or installation. Receive $50 off a new water heater when installation is requested.
Schedule Online

Is Hard Water Ruining Your Appliances?
Hard water can be defined as water supply with an excessive amount of minerals. The first signs you may have hard water is the appearance of lime scale, a crusty white coating that appears around faucets and showerheads.
Hard water affects many aspects of your daily life:
Causes itchy, dry skin after showering
Causes dry, brittle hair
Stains sinks and fixtures
Discolors clothes after washing
Frequently clogs pipes
A water softener may be the solution you are looking for. Our installation experts first measure the amount of water that comes into your house and installs the appropriate unit by hooking it up to your plumbing system. We recommend scheduling a maintenance call quarterly for best results. Your skin, hair, sinks and appliances will thank you for softening your home's water supply.
Consider Going Tankless
If you are thinking of replacing your water heater, consider installing a tankless water heater.
This type of heating system is growing in popularity and provides many benefits including:
Saves space and is more portable. A tankless system is about the size of a suitcase.
Hot water on-demand. No more waiting for water to heat up.
Lasts up to 20 years vs. 10 years for traditional systems.
Cuts energy bills up to 25%.
A knowledgeable plumber can discuss the pros and cons of tankless and traditional water heaters and recommend one that best suits your needs.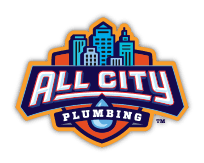 Contact Our Team





Fill out this form or call us at (909) 552-7550.