Montclair Plumber



Customized Solutions To Meet Your Needs




Since 2009, we've been proud to serve customers in Montclair, CA and surrounding areas. All City Plumbing has built a successful business by providing same-day, or next-day service at affordable prices. Our plumbers provide honest, unbiased advice and service — pushy sales tactics are just not our style.
All customers receive a FREE pressure test with every service call. We stand by our work: customers can expect a 20 year warranty on select services. Click here to see what customers are saying about us.
Are you looking for a knowledgeable and reliable Montclair plumbing company? All City Plumbing would love to help you. Call us at (909) 552-7550 today. Click here to get the latest coupons and online specials.
They came out on the Friday before a holiday weekend. They even came back the following day to finish up the job. They did not gouge their prices either for the holiday (sort of) service. Nick and Will were professional, polite and explained everything clearly. They even offered other services but did not "hard sell" us. They did an amazing job and I will be calling on them again. I also will recommend them to anyone needing plumbing service.

These guys are great! Very conscientious. I always worry about plumbers, because you never know if they are trying to charge you more for things you don't need. We had a toilet that had a blockage that couldn't be snaked with a normal snake. They went and got a seven foot snake and were able to clear the line. Total price? 59.00! Wow! I thought it would cost more, especially since today is a holiday. Thanks!!! Customer for life!

I have Jason in my house this afternoon, at 100°F hot summer, spent 3 hours, finished cleaning our kitchen drain system. Great work and great attitude. I am very happy about the service. Will recommend All City Plumbing to all my friends.

Gio came to my family's house for some plumbing issues they were having .. he treated my family with the utmost respect and answered all questions we had .. I highly recommend all city plumbing and Gio for any of your plumbing needs.

Great service from employee, Shann C. Have used him for years when he was w/a different company. He's very good, trustworthy & caring & this 84 yr. old widow lady is very appreciative. I will always ask for Shann when I need All City Plumbing services.

Nick the plumber is a straight shooter...honest, professional, and 100 percent customer service oriented. He quoted me a great price and will never use a different company. Work completed: replaced main water line, installed clean-out in main sewer line, water filtration system, and sleeve inside main sewer line, plus many other improvements. Beyond satisfied and most certainly you will be, too.

Are Your Sinks Not Draining Properly?
Household debris from everyday use can build up in your pipes and cause clogging. Store-bought commercial drain cleaning solutions are short-term fixes that temporarily dissolve debris, or merely push build-up further down the pipes. Unfortunately, repeated use of these drain cleaning solutions may actually deteriorate the inside of your pipes from the harsh chemicals they contain.
Professional drain cleaning services help to remove any build-up that is clogging your pipes. This also eliminates any foul odors from the pipes — common in kitchen sinks from the trapped food particles.
Call All City Plumbing at (909) 552-7550 for hot water repairs or installation. Receive $50 off a new water heater when installation is requested.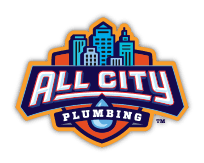 $150 OFF
Sewer Line Replacement

Is Hard Water Ruining Your Appliances?
Hard water can be defined as water supply with an excessive amount of minerals. The first signs you may have hard water is the appearance of lime scale, a crusty white coating that appears around faucets and showerheads.
Hard water affects many aspects of your daily life:
Causes itchy, dry skin after showering
Causes dry, brittle hair
Stains sinks and fixtures
Discolors clothes after washing
Frequently clogs pipes
A water softener may be the solution you are looking for. Our installation experts first measure the amount of water that comes into your house and installs the appropriate unit by hooking it up to your plumbing system. We recommend scheduling a maintenance call quarterly for best results. Your skin, hair, sinks and appliances will thank you for softening your home's water supply.
Consider Going Tankless
If you are thinking of replacing your water heater, consider installing a tankless water heater.
This type of heating system is growing in popularity and provides many benefits including:
Saves space and is more portable. A tankless system is about the size of a suitcase.
Hot water on-demand. No more waiting for water to heat up.
Lasts up to 20 years vs. 10 years for traditional systems.
Cuts energy bills up to 25%.
A knowledgeable plumber can discuss the pros and cons of tankless and traditional water heaters and recommend one that best suits your needs.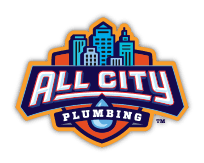 Contact Our Team





Fill out this form or call us at (909) 552-7550.