Quality Plumbing Services You Can Trust



All City Plumbing is your trusted service provider for plumbing problems because… we fix it right the first time.

Tips for Prolonging Your Water Heater
A water heater is an integral part of your plumbing system and provides comfort and convenience. Regularly maintaining your water heater to prolong its lifespan is simple. Here are a few easy tips on how to prolong your water heater:
Add insulation to pipes to reduce heat loss.
Flush out sediment annually to improve efficiency. Start by draining water from the tank into a large bucket and quickly turning on the cold-water valve for a few seconds to mix up the sediments. Drain and mix sediments a few times until water comes out sediment-free.
Turn down the temperature to reduce energy bills. This is especially important when leaving home for more than a few days.
Check the anode rod annually to monitor for signs of rust inside the tank.
If you have a plumbing problem, we can help! Call All City Plumbers at (909) 552-7550 to book a service call and get a FREE pressure test.
Schedule Online

What Is Hydrojetting?
For households or commercial properties with years of stubborn build-up in pipes, hydrojetting offers a safe, environmentally-friendly solution. Hot water is blasted at high pressure directly into pipes to clear out caked-on sludge, grease and debris. All residue such as soap or dirt is also removed. The blast is strong enough to even clear out any tree roots that may have worked their way in.
Hydrojetting can transform bogged-down pipes into a like-new and efficient system. The beauty of hydrojetting is that only water is used — no harsh chemicals are needed. Snaking and some chemical cleaners may harm your pipes if not done properly. Hydrojetting has minimal risks and ensures your water runs smoothly again.
Risks of a Burst Pipe
Having a burst pipe is never good. Not only does it cause water damage, it can also become a health risk if not dealt with quickly. The water that leaks into your home can cause damage to flooring and furnishings and can quickly turn into a breeding ground for mold. People with asthma or respiratory illnesses are most at risk.
Other Plumbing Services Offered
All City Plumbing offers a diverse set of plumbing services, including:
Commercial plumbing
Slab leak repair
Trenchless sewer line repair
Water Softeners
Clogged toilet repair
Burst pipe repair
Repiping
Water leak detection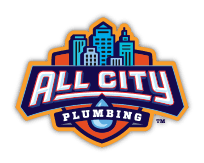 Contact Our Team





Fill out this form or call us at (909) 552-7550.