Quality Plumbing Services You Can Trust



All City Plumbing is your trusted service provider for plumbing problems because… we fix it right the first time.

Do You Have Recurring Clogged Drains?
There are several reasons your drains are clogged or backing up. The most important thing to do is to make sure the blockage is completely removed. Store-bought chemical cleaners are only short term solutions that simply push the blockage farther into the drain line.
So how can you fix a stubborn clog? This is where we come in. Your All City Plumbing professional will use safe, proven methods to clear your drain. For clogs farther in the drain pipe, we will use a drain snake or auger, which will break up the clog and allow you to easily flush out the loose particles.
Professional drain cleaning means the problem will be diagnosed properly and the clog removed as efficiently as possible. We will never use chemicals that can harm your pipes. Our solutions ensure your drains stay clog-free for longer.
Take advantage of our $59 Drain Cleaning Special! Click here to access our latest coupons.
Solve your plumbing problem once and for all. Call us at (909) 552-7550 for your free estimate. Our team proudly serves customers throughout San Bernardino County, Orange County, San Gabriel Valley, and the surrounding areas.
Schedule Online

When Is Hydrojetting Necessary?
Hydrojetting is used when regular drain cleaning methods prove ineffective. This technique is mainly geared towards clearing out severely clogged sewer lines in commercial properties. Hydrojetting helps solve problems involving tree root invasion and debris that has built up on the interior walls of the pipeline.
So what makes hydrojetting so effective? High pressure water at about 4,000 psi is blasted through the pipes, flushing out even the most stubborn debris clinging to the pipes. A blast from the hydrojet machine can completely remove all debris from your sewer pipes, leaving them looking and flowing like new.
Is Hard Water Affecting Your Faucets?
Hard water affects a majority of homes across the country. Untreated hard water features a high mineral content, including limestone, dolomite, and chalk. Over time, these materials will deposit and build up around the openings of faucets, showerheads, and inside pipes. Depending on the mineral, there may be a green or white crusty substance on your fixtures and plumbing pipes. This reduces the flow of water. Even if the deposits are removed, water flow may still be slow. This is because the deposits have built up inside the pipes as well.
In cases where the deposit buildup is severe and corrosion has started to take place, the faucet or pipes may need to be replaced. All City Plumbing will determine the extent of the problem and carry out the right solution to get your water flowing properly again.
Additional plumbing services in Riverside include: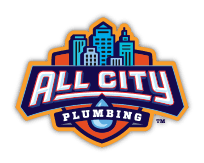 Contact Our Team





Fill out this form or call us at (909) 552-7550.