Riverside Plumber



Customized Solutions To Meet Your Needs




Plumbing Services in Riverside
Committed to Total Customer Satisfaction
Is your drain clogged again? Do you need to replace an old faucet? Looking for professional water heater repair experts? You're in the right place. All City Plumbing is your Riverside plumber who makes same-day service a priority. You shouldn't have to wait to get your property back to normal.
Choose All City Plumbing to receive:
Free pressure test with every service call
20-year warranty on select services
Fair prices
Same-day or next-day service
Quality parts in stock
Direct access to the owner at any time
To get started, make an appointment by contacting us online today!
They came out on the Friday before a holiday weekend. They even came back the following day to finish up the job. They did not gouge their prices either for the holiday (sort of) service. Nick and Will were professional, polite and explained everything clearly. They even offered other services but did not "hard sell" us. They did an amazing job and I will be calling on them again. I also will recommend them to anyone needing plumbing service.

These guys are great! Very conscientious. I always worry about plumbers, because you never know if they are trying to charge you more for things you don't need. We had a toilet that had a blockage that couldn't be snaked with a normal snake. They went and got a seven foot snake and were able to clear the line. Total price? 59.00! Wow! I thought it would cost more, especially since today is a holiday. Thanks!!! Customer for life!

I have Jason in my house this afternoon, at 100°F hot summer, spent 3 hours, finished cleaning our kitchen drain system. Great work and great attitude. I am very happy about the service. Will recommend All City Plumbing to all my friends.

Gio came to my family's house for some plumbing issues they were having .. he treated my family with the utmost respect and answered all questions we had .. I highly recommend all city plumbing and Gio for any of your plumbing needs.

Great service from employee, Shann C. Have used him for years when he was w/a different company. He's very good, trustworthy & caring & this 84 yr. old widow lady is very appreciative. I will always ask for Shann when I need All City Plumbing services.

Nick the plumber is a straight shooter...honest, professional, and 100 percent customer service oriented. He quoted me a great price and will never use a different company. Work completed: replaced main water line, installed clean-out in main sewer line, water filtration system, and sleeve inside main sewer line, plus many other improvements. Beyond satisfied and most certainly you will be, too.

Do You Have Recurring Clogged Drains?
There are several reasons your drains are clogged or backing up. The most important thing to do is to make sure the blockage is completely removed. Store-bought chemical cleaners are only short term solutions that simply push the blockage farther into the drain line.
So how can you fix a stubborn clog? This is where we come in. Your All City Plumbing professional will use safe, proven methods to clear your drain. For clogs farther in the drain pipe, we will use a drain snake or auger, which will break up the clog and allow you to easily flush out the loose particles.
Professional drain cleaning means the problem will be diagnosed properly and the clog removed as efficiently as possible. We will never use chemicals that can harm your pipes. Our solutions ensure your drains stay clog-free for longer.
Take advantage of our $59 Drain Cleaning Special! Click here to access our latest coupons.
Solve your plumbing problem once and for all. Call us at (909) 552-7550 for your free estimate. Our team proudly serves customers throughout San Bernardino County, Orange County, San Gabriel Valley, and the surrounding areas.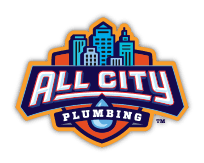 $150 OFF
Sewer Line Replacement

When Is Hydrojetting Necessary?
Hydrojetting is used when regular drain cleaning methods prove ineffective. This technique is mainly geared towards clearing out severely clogged sewer lines in commercial properties. Hydrojetting helps solve problems involving tree root invasion and debris that has built up on the interior walls of the pipeline.
So what makes hydrojetting so effective? High pressure water at about 4,000 psi is blasted through the pipes, flushing out even the most stubborn debris clinging to the pipes. A blast from the hydrojet machine can completely remove all debris from your sewer pipes, leaving them looking and flowing like new.
Is Hard Water Affecting Your Faucets?
Hard water affects a majority of homes across the country. Untreated hard water features a high mineral content, including limestone, dolomite, and chalk. Over time, these materials will deposit and build up around the openings of faucets, showerheads, and inside pipes. Depending on the mineral, there may be a green or white crusty substance on your fixtures and plumbing pipes. This reduces the flow of water. Even if the deposits are removed, water flow may still be slow. This is because the deposits have built up inside the pipes as well.
In cases where the deposit buildup is severe and corrosion has started to take place, the faucet or pipes may need to be replaced. All City Plumbing will determine the extent of the problem and carry out the right solution to get your water flowing properly again.
Additional plumbing services in Riverside include: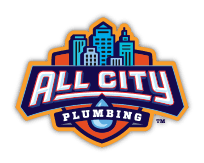 Contact Our Team





Fill out this form or call us at (909) 552-7550.