Quality Plumbing Services You Can Trust



All City Plumbing is your trusted service provider for plumbing problems because… we fix it right the first time.

Why Customers Choose All City Plumbing
When it comes to choosing a plumbing professional you can trust, it can be overwhelming trying to choose a trusted provider while your home needs urgent repairs. Customers can trust the plumbers at All City Plumbing to provide services and products that set us apart from our competition.
Our Santa Ana plumbing professionals are unique in the area because we provide:
Easy to Understand Flat Rate Pricing
High-Quality Products and Leading-Edge Services
Ready for Action with Fully Equipped Service Vehicles
Faster Turnaround Times
Pleasant and Easygoing Technicians: Our Santa Ana plumbing professionals are friendly and knowledgeable experts who are approachable and helpful. We will always work hard to ensure you are pleased with your All City Plumbing experience.
Fast and Easy Service Experience: We offer faster turnarounds and convenient repair and replacement services to ensure you get the plumbing solutions you need to get your system back up and running smoothly.
Save Time and Money: At All City Plumbing, we realize that just because you need plumbing services, it doesn't mean the money doesn't matter. We offer time-saving plumbing solutions at a price you can afford. Our technicians understand your time is important, and we will get your system issues resolved quickly, without the shocking prices you may have been quoted elsewhere. We offer upfront easy to understand pricing and billing. We will never start a job without your approval.
Reliability: Customers don't have to feel like they're taking a risk when choosing All City Plumbing for their repair and replacement services. Our work is guaranteed, and we will make sure you are satisfied with the work we've completed, and if you're unhappy with the solution we've provided – we will work hard to remedy the problem and ensure you are pleased before we leave!
Professional Services and Techniques: The technicians on our team will ways conduct industry-leading inspections and diagnostic services to ensure we are providing the safest and most cost-effective solution. Safety measures and building codes are an important part of why our solutions are safe, reliable, and trusted in our community.
Call the expert diagnosticians and repair professionals at All City Plumbing today at (909) 552-7550 to schedule an inspection! Our Santa Ana plumbing team can help get to the source of your plumbing problems. We also provide instant savings, special offers, promotions, and coupons.
Schedule Online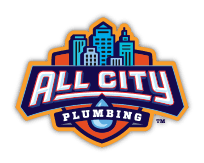 Contact Our Team





Fill out this form or call us at (909) 552-7550.