Beaumont Plumber



Customized Solutions To Meet Your Needs




Beaumont Plumbers
Call Now for Same-Day Plumbing Services & Free Estimates
Have you tried DIY repairs on your plumbing? Still having problems? Put that plunger away! Get reliable results when you call your Beaumont plumbers at All City Plumbing. Our team specializes in drain cleaning at a great value, with service and rates that are hard to beat! We work with customers throughout San Bernardino County, Orange County, San Gabriel Valley, and the surrounding areas.
Additional plumbing services in Beaumont include:
Water Heater Installation & Repair
Repiping
Burst Pipe Repair
Water Leak Detection
Sewer Line Repair & Replacement
Gas Line Repair & Installation
Clogged Toilet Repair
Slab Leak Repair
Garbage Disposal Services
Commercial Plumbing
Get same-day service with All City Plumbing. Call (909) 552-7550 for your FREE estimate. Check out our reviews to see what people in your area are saying about our company!
They came out on the Friday before a holiday weekend. They even came back the following day to finish up the job. They did not gouge their prices either for the holiday (sort of) service. Nick and Will were professional, polite and explained everything clearly. They even offered other services but did not "hard sell" us. They did an amazing job and I will be calling on them again. I also will recommend them to anyone needing plumbing service.

These guys are great! Very conscientious. I always worry about plumbers, because you never know if they are trying to charge you more for things you don't need. We had a toilet that had a blockage that couldn't be snaked with a normal snake. They went and got a seven foot snake and were able to clear the line. Total price? 59.00! Wow! I thought it would cost more, especially since today is a holiday. Thanks!!! Customer for life!

I have Jason in my house this afternoon, at 100°F hot summer, spent 3 hours, finished cleaning our kitchen drain system. Great work and great attitude. I am very happy about the service. Will recommend All City Plumbing to all my friends.

Gio came to my family's house for some plumbing issues they were having .. he treated my family with the utmost respect and answered all questions we had .. I highly recommend all city plumbing and Gio for any of your plumbing needs.

Great service from employee, Shann C. Have used him for years when he was w/a different company. He's very good, trustworthy & caring & this 84 yr. old widow lady is very appreciative. I will always ask for Shann when I need All City Plumbing services.

Nick the plumber is a straight shooter...honest, professional, and 100 percent customer service oriented. He quoted me a great price and will never use a different company. Work completed: replaced main water line, installed clean-out in main sewer line, water filtration system, and sleeve inside main sewer line, plus many other improvements. Beyond satisfied and most certainly you will be, too.

Beaumont Water Heater Repair & Replacement
Did you wake up to a cold shower this morning? Call us now and we'll be at your door the same day with the right solution. All City Plumbing's Beaumont water heater technicians repair all types of common problems, and in the event that a replacement is the more cost-effective solution, we can also help you choose the right new appliance. We repair and install both conventional and tankless water heaters depending on your preferences and budget.
Common water heater problems we help our customers solve:
Lack of hot water: If you are noticing a lack of hot water, there is likely a problem with the heating element. If you have a gas water heater, the thermocouple may need to be replaced.
Change in water quality: Is there a strong metallic smell or taste to your hot water? Is the color slightly rusty? These often point to a corroded water heater tank.
Leaking: Are there puddles or leaks around the base of the water heater? The tank may be leaking and will need to be replaced.
If you are looking to replace your water heater, get $50 off your new system with installation! Contact us today to schedule your appointment with a plumber in Beaumont.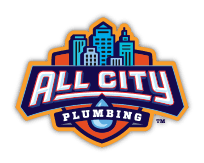 $150 OFF
Sewer Line Replacement

What Are the Benefits of Professional Drain Cleaning?
Do you have persistent drain clogs that go away but keep coming back again? Have multiple clogged drains in your home? Get rid of the problem by completely removing the clog from the drain pipe. Remember, our Beaumont plumbers are offering a $59 drain cleaning special—get clear drains, advice on how to avoid this same problem, and long-term peace of mind for a fraction of the cost!
At All City Plumbing we make sure the same problem does not recur in your home. We have experience and the tools to guarantee a complete solution:
Equipment: Professional drain snakes or augers will break up clogs so they can easily flush away through the pipeline. This is much more effective than using a plunger or chemical drain cleaner from the store.
Thorough inspection: While we target the existing clog, we will also locate potential problems within your drain line and make sure there are no other hidden issues that could cause more problems down the road.
Savings on repairs: If left untreated, plumbing problems can lead to costly repairs. This is especially true of drain clogs that are farther in the pipeline. A severe clog can result in entire lines needing to be replaced. Save on costly repairs by letting us take care of the problem as soon as possible.
We offer a $59 drain cleaning special—click here to download and print your coupon!
When Should You Call for Hydrojetting Services?
You have a clogged drain, but perhaps aren't sure if you need a basic clean or the more advanced hydrojetting service. Smaller clogs that are easy to reach with an auger pose little problems. However, you may have a clog farther in the drain pipe or main sewer line. This is when hydrojetting becomes the better alternative.
Hydrojetting involves blasting a high-pressure stream of water (at around 4,000 psi) through the pipeline. This technique is able to dislodge all debris clinging to the pipe's interior and flush them out. The pipes are left looking like new and flowing freely once again.
Benefits of hydrojetting include:
Thorough cleaning: With the combination of high-pressure water and high heat, the inside of your pipes are scoured clean. Not only will large clogs be removed, but even small buildup along the edges are dissolved. Our hydrojetting services are also strong enough to cut through tree roots that have grown into your sewer line.
Safety: Many drain cleaning products involve chemicals to assist in breaking up clogs. With hydrojetting, only water is used. It is a natural, powerful way to keep your plumbing system clean.
Access to difficult areas: The hydrojet machine is able to reach through the twists and turns of your plumbing pipes, making it easy to clear out clogs that can't be accessed through traditional methods.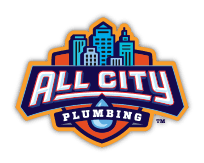 Contact Our Team





Fill out this form or call us at (909) 552-7550.