While there might not be a "holy grail" of plumbing systems, there are ways to ensure yours is as close to perfect as possible. Plumbing systems are complicated but taking care of them is pretty simple. The simplicity of it is in the fact that most major problems can be avoided by routine maintenance.
It's also important to remember that not all home repairs should go the DIY route. When it comes to your plumbing system, leave it to your local plumbing pro. Keep reading for maintenance tips for keeping your plumbing system in tip-top shape!
Keep Pipes & Drains Clean to Keep Things Moving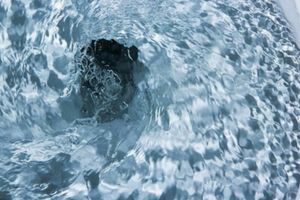 A clogged pipe or drain isn't fun. It's annoying at best, and gross to have to deal with, especially standing in a shower with backed up water! You might think it's a good idea to use a store-bought chemical to get rid of this problem.
It's not. Over time these heavy chemicals can actually damage your plumbing system. That's why it's a good idea to avoid throwing the following down your drains:
Cooking grease
Excess toilet paper
Outdoor debris like dirt and rocks
Soapy hair
Heavy kitchen scraps
Cat litter
By keeping this debris away from your plumbing, you can avoid more serious clogs that will require professional removal.
5 Tips For Choosing Your Plumbing Pros 
There's a reason you should rely on professional plumbers to help with your home's needs. Not only does it keep your system running as perfectly as possible, but also it can net you plenty of great benefits including:
Adherence to Local Codes: Local requirements are put in place because they work, and your plumbing system has to be up to par to avoid costly fines. Be sure to work with plumbers that keep your system up to code and safe for usage.
Improved Performance: You probably haven't thought much about how much water pressure you have. A quality plumbing system is one that works exactly as it should every time you need it, and having a plumber that can make it happen is key.
Emergency Availability: Plumbing problems happen when we least expect them, and more often than not it's in the middle of the night. Work with a plumber that is available when you need them most.
Guaranteed Work: The last thing you want is to be chasing your plumber the next time something goes wrong. A quality plumber always backs their work and ensures your satisfaction.
Affordable Rates: Plumbing repairs should not break your bank. Be sure to work with a plumbing company that works within your budget to find affordable services that work for your needs.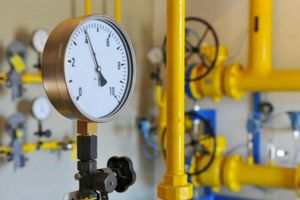 Of course, there are some things that you can do to prevent damage to your plumbing. By staying aware of changes in water pressure, drainage, and even noisy pipes, you can spot potential issues before they become major problems.
As far as hiring a plumber goes, being unsure of what you're doing could put your home in danger. Make the right choice, call All City Plumbing for all of your plumbing system needs.