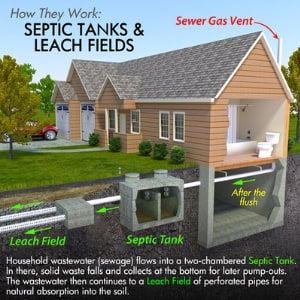 If you're a young adult, a new homeowner, or just have never dealt with major plumbing issues, chances are you're not terribly familiar with where your wastewater goes.
Not knowing isn't a problem but can be helpful to quickly determine whether a sewage problem is urgent, needing professional attention, or something you can take care of yourself.
We're going to tell you what the most common types of wastewater treatments are available and how they work! Keep reading for more information!
Country Home? It Probably Runs Off of a Septic Tank
Septic tanks are commonly found in rural areas that aren't linked to the nearest city's sewage treatment facility. It is likely you have a septic tank if your home has well water, you can't locate a water meter, your neighbors have a septic system, and your water bill or property tax always reads $0.00.
Now that you know how to determine whether or not you have a septic tank, let's look at how they work:
All water is drained from the home into a watertight holding tank.
Solids sink to the bottom to form sludge, oils, and fats rise to the top to form scum.
In between the two is 'waste liquid' or untreated water.
As more sewage is added, the untreated water flows to a drain field.
The drain field uses soil to remove phosphorus and nitrogen, turning it back into safe, treated water.
Every now and then you may need to have your septic tank pumped or the lines cleaned in order for wastewater to continue flowing. Also, don't be concerned about the nitrogen or phosphorus being absorbed as these act as nutrients. If you don't believe this, just look at the grass above your drain field!
But What if I Pay a Water Treatment Bill?
If you pay a sewage bill or live in a densely populated area, chances are your home's drains all flow into the sewer main.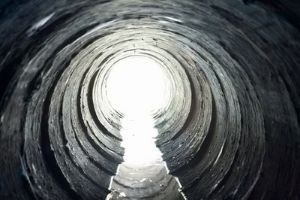 The sewer main transports the wastewater to a treatment facility where it may be treated up to three times. If it is treated once, it stops at phase one and if it is treated three times, the water goes through all three phases:
Phase One: acts as a giant septic tank and the solids are either sent to a landfill or incinerated. This phase can remove up to 50% of solids, the water is then chlorinated to remove any other contaminants if this is the only treatment.
Phase Two: bacteria removes up to 90% of organic materials and nutrients. If the water does not move to phase three, it is treated with chlorine and discharged.
Phase Three: typically uses chemicals to remove nitrogen and phosphorus but may include other treatments. Finally, chlorine is likely added to the water before it is returned to the water supply.
No matter how many phases of treatment the wastewater goes through, it is always safe to be released into the environment or fit for human consumption.
Other Forms of Waste Disposal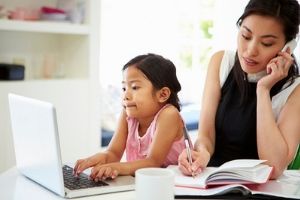 There are other ways that wastewater is treated, solid waste is disposed of, and how it is moved. For example, another option for waste disposal is a cesspool.
Cesspools are tanks that hold all wastewater, allowing the water to 'percolate' and the solid waste is stored in the tank. These require a good bit of maintenance because the waste must be removed far more often than with a septic tank.
Ideally, each type of wastewater disposal system will work with gravity while pumping stations use electric pumps to move wastewater where it needs to be.
If you've enjoyed what you've read, take a minute to share it, and if you're having plumbing system or wastewater problems, call All City Plumbing!