Quality Plumbing Services You Can Trust



All City Plumbing is your trusted service provider for plumbing problems because… we fix it right the first time.

Hydrojetting for Safe & Effective Drain Cleaning
For clearing out the most impossible drain clogs, nothing really compares to hydrojetting. This treatment uses powerful blasts of water that can reach up to 4,000 psi, making it the perfect drain cleaning weapon. Whether you have caked-on sludge and gunk that has accumulated over many years, or tree roots that have grown into the pipe, hydrojetting is an effective solution.
Our team at All City Plumbing offers dependable plumbing services and free estimates. There's no risk to you, so give us a call and get that plumbing issue under control quickly. Get high quality Ontario plumbing and water heater services when you call us at (909) 552-7550 today.
Schedule Online

Fast Response for Burst Pipe Repair
If you are ever the victim of a burst pipe in your home, taking quick action is the best way to minimize damage and repair costs. If you know where the main shut off is located for the water in your house, shut that down and then call your local Ontario plumber. By closing the valve, you will limit the damage to whatever has occurred to that point, then your plumber can come in and take over to make the necessary repairs.
Slab Leak Detection Services
Slab leaks are tough to deal with because they occur underneath the foundation of your home, and are usually undetectable until signs show up inside the house. Some of the common signs include saturated earth outside the house, damp carpets, puddles, condensation on windows, mold patches, and wet walls. If you notice any signs of water damage and can't find a cause, a slab leak may be the culprit.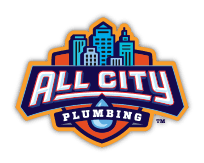 Contact Our Team





Fill out this form or call us at (909) 552-7550.