Ontario Plumbers



Customized Solutions To Meet Your Needs




Ontario Plumbers
Proudly Serving Your Ontario Plumbing Needs Since 2009
One of the best ways to find an Ontario plumber that will provide you with reliable service for years to come, is to look at their customer service record. If they have a reputation for delivering satisfying plumbing experiences and plenty of return customers, you can feel confident that you'll be taken care of when your plumbing system is in need of repairs. A plumber that respects your time, your home and your budget, while providing consistent plumbing services, is a plumber worth keeping.
Don't take our word for it - read our reviews to see what people are saying about All City Plumbing!
You can save money with our online specials and coupons when you click here now.
Let our team provide you with top-notch Ontario plumbing services! Contact All City Plumbing today. We work with customers in San Bernardino County, Orange County, San Gabriel Valley, and the surrounding areas.
They came out on the Friday before a holiday weekend. They even came back the following day to finish up the job. They did not gouge their prices either for the holiday (sort of) service. Nick and Will were professional, polite and explained everything clearly. They even offered other services but did not "hard sell" us. They did an amazing job and I will be calling on them again. I also will recommend them to anyone needing plumbing service.

These guys are great! Very conscientious. I always worry about plumbers, because you never know if they are trying to charge you more for things you don't need. We had a toilet that had a blockage that couldn't be snaked with a normal snake. They went and got a seven foot snake and were able to clear the line. Total price? 59.00! Wow! I thought it would cost more, especially since today is a holiday. Thanks!!! Customer for life!

I have Jason in my house this afternoon, at 100°F hot summer, spent 3 hours, finished cleaning our kitchen drain system. Great work and great attitude. I am very happy about the service. Will recommend All City Plumbing to all my friends.

Gio came to my family's house for some plumbing issues they were having .. he treated my family with the utmost respect and answered all questions we had .. I highly recommend all city plumbing and Gio for any of your plumbing needs.

Great service from employee, Shann C. Have used him for years when he was w/a different company. He's very good, trustworthy & caring & this 84 yr. old widow lady is very appreciative. I will always ask for Shann when I need All City Plumbing services.

Nick the plumber is a straight shooter...honest, professional, and 100 percent customer service oriented. He quoted me a great price and will never use a different company. Work completed: replaced main water line, installed clean-out in main sewer line, water filtration system, and sleeve inside main sewer line, plus many other improvements. Beyond satisfied and most certainly you will be, too.

Hydrojetting for Safe & Effective Drain Cleaning
For clearing out the most impossible drain clogs, nothing really compares to hydrojetting. This treatment uses powerful blasts of water that can reach up to 4,000 psi, making it the perfect drain cleaning weapon. Whether you have caked-on sludge and gunk that has accumulated over many years, or tree roots that have grown into the pipe, hydrojetting is an effective solution.
Our team at All City Plumbing offers dependable plumbing services and free estimates. There's no risk to you, so give us a call and get that plumbing issue under control quickly. Get high quality Ontario plumbing and water heater services when you call us at (909) 552-7550 today.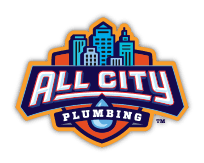 $150 OFF
Sewer Line Replacement

Fast Response for Burst Pipe Repair
If you are ever the victim of a burst pipe in your home, taking quick action is the best way to minimize damage and repair costs. If you know where the main shut off is located for the water in your house, shut that down and then call your local Ontario plumber. By closing the valve, you will limit the damage to whatever has occurred to that point, then your plumber can come in and take over to make the necessary repairs.
Slab Leak Detection Services
Slab leaks are tough to deal with because they occur underneath the foundation of your home, and are usually undetectable until signs show up inside the house. Some of the common signs include saturated earth outside the house, damp carpets, puddles, condensation on windows, mold patches, and wet walls. If you notice any signs of water damage and can't find a cause, a slab leak may be the culprit.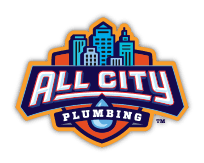 Contact Our Team





Fill out this form or call us at (909) 552-7550.