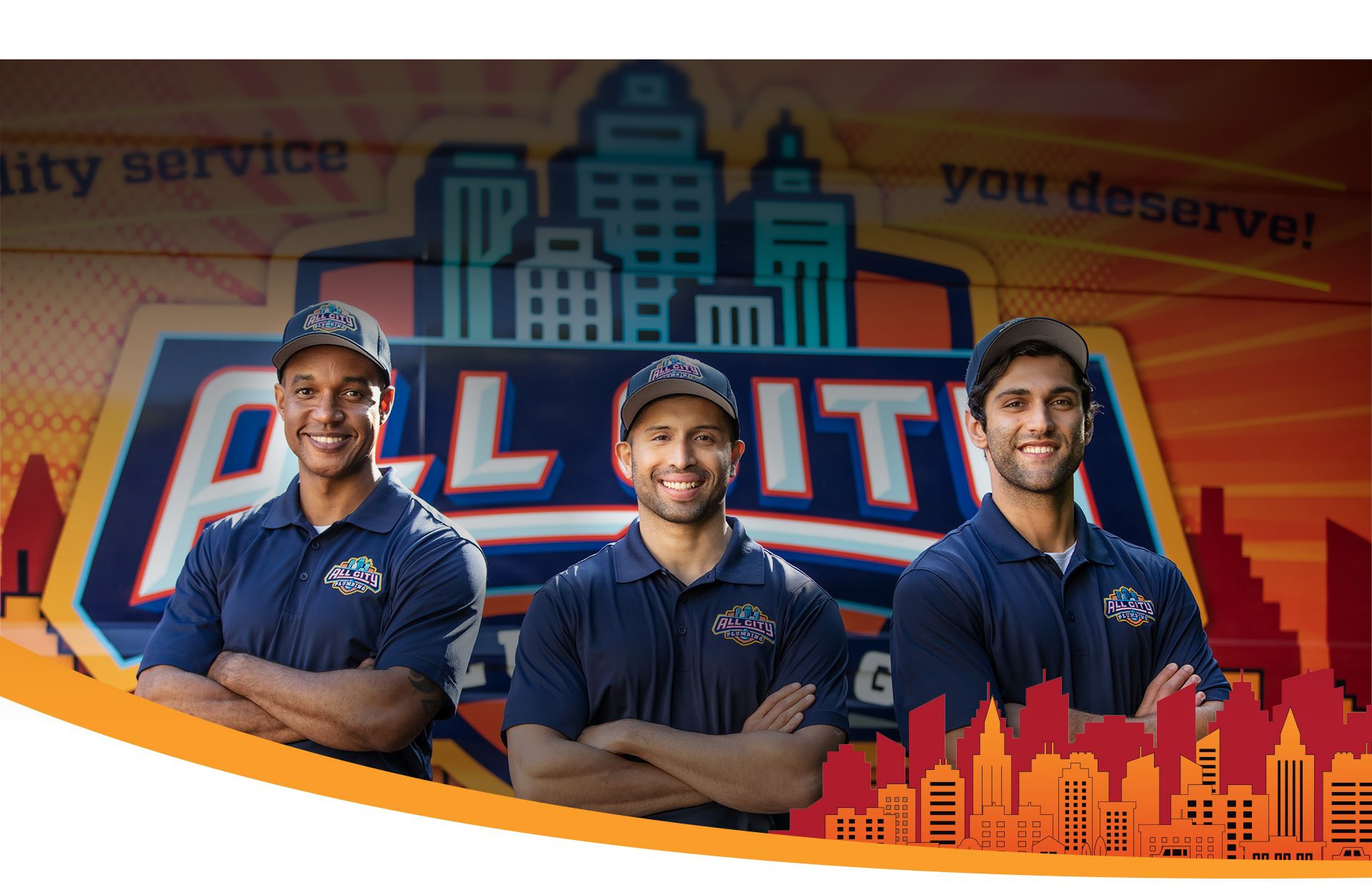 Expert Plumbers Servicing Ontario & Surrounding Areas Gain the Peace of Mind You Deserve When Working With All City Plumbing
All Plumbers Are ACE Certified

Best Triple Guarantee In Southern California
Got Questions? Call Us!
Dial (909) 552-7550 or fill out our form below to get in touch with our expert plumbers.
Ontario Plumbers
Proudly Serving Your Ontario Plumbing Needs Since 2009
One of the best ways to find an Ontario plumber that will provide you with reliable service for years to come, is to look at their customer service record. If they have a reputation for delivering satisfying plumbing experiences and plenty of return customers, you can feel confident that you'll be taken care of when your plumbing system is in need of repairs. A plumber that respects your time, your home and your budget, while providing consistent plumbing services, is a plumber worth keeping.
Let our team provide you with top-notch Ontario plumbing services! Contact All City Plumbing today. We work with customers in San Bernardino County, Orange County, San Gabriel Valley, and the surrounding areas.

Plumbing Problems Suck! We Get It. No homeowner wakes up in the morning expecting to have a pipe burst in a bathroom or a water leak inside their kitchen. When it happens, all you need is a trusted plumber who can diagnose and fix the problem right, the first time.
Fast Response for Burst Pipe Repair
If you are ever the victim of a burst pipe in your home, taking quick action is the best way to minimize damage and repair costs. If you know where the main shut off is located for the water in your house, shut that down and then call your local Ontario plumber. By closing the valve, you will limit the damage to whatever has occurred to that point, then your plumber can come in and take over to make the necessary repairs.
Call us today at (909) 552-7550 to get started with a free, on-site estimate! We are here seven days a week to provide the help you need.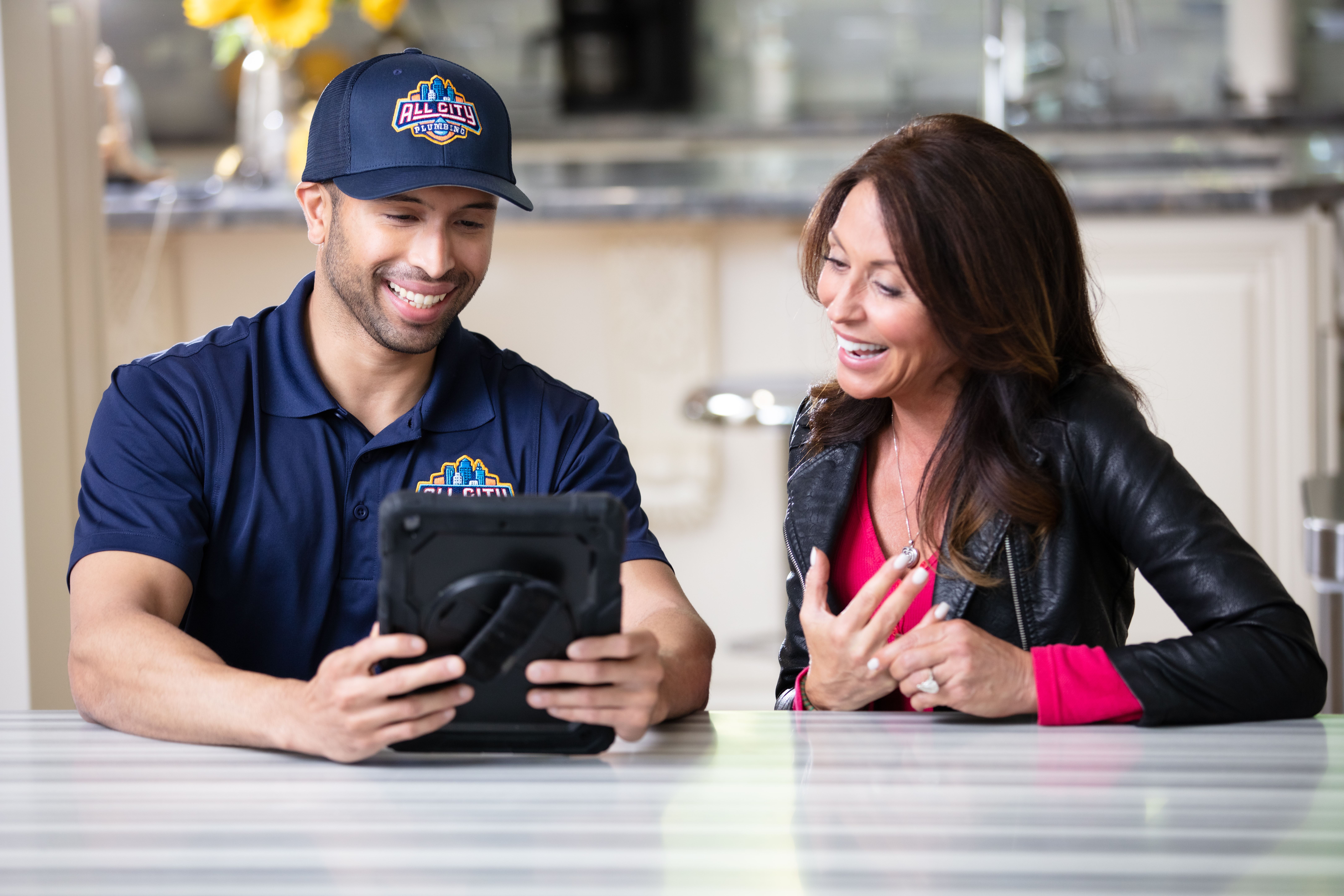 Slab Leak Detection Services
Slab leaks are tough to deal with because they occur underneath the foundation of your home, and are usually undetectable until signs show up inside the house. Some of the common signs include saturated earth outside the house, damp carpets, puddles, condensation on windows, mold patches, and wet walls. If you notice any signs of water damage and can't find a cause, a slab leak may be the culprit.
Contact our team today or call us at (909) 552-7550 to take advantage of top-notch plumbing services in Rancho Cucamonga and beyond. Our You Can't Lose! Peace of Mind No Risk Triple Guarantee!
Yes, That's a Mouthful
All City Plumbing is the ONLY plumbing company that has every plumber go through The ACE Plumbing Certification Program (yup we drug test, background test, knowledge test, and certify them before they ever enter your home) all backed by the best guarantee and most 5 star reviews in the industry. Okay, not convinced yet? You shouldn't be. So let's lay it all out.
We Pay You Guarantee

We pay you if we don't do it right the first time. Who does this?

5 Star Service Guarantee

All plumbers are ACE Certified before entering your home in our All City Expert Training Program, just

check out our 5-star reviews

to see what our clients are saying about the quality of our service.

No Pressure Guarantee

We offer all customers 3 options to meet any budget.
Hydrojetting for Safe & Effective Drain Cleaning
For clearing out the most impossible drain clogs, nothing really compares to hydrojetting. This treatment uses powerful blasts of water that can reach up to 4,000 psi, making it the perfect drain cleaning weapon. Whether you have caked-on sludge and gunk that has accumulated over many years, or tree roots that have grown into the pipe, hydrojetting is an effective solution.
Our team at All City Plumbing offers dependable plumbing services and free estimates. There's no risk to you, so give us a call and get that plumbing issue under control quickly. Get high quality Ontario plumbing and water heater services when you call us at (909) 552-7550 today.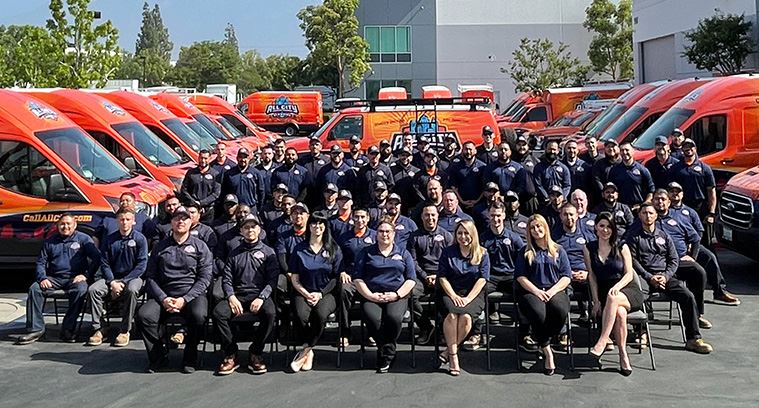 You Deserve Peace of Mind
With All City Plumbing, your plumbing job will be handled by the best talent in the industry and will be done right, the first time.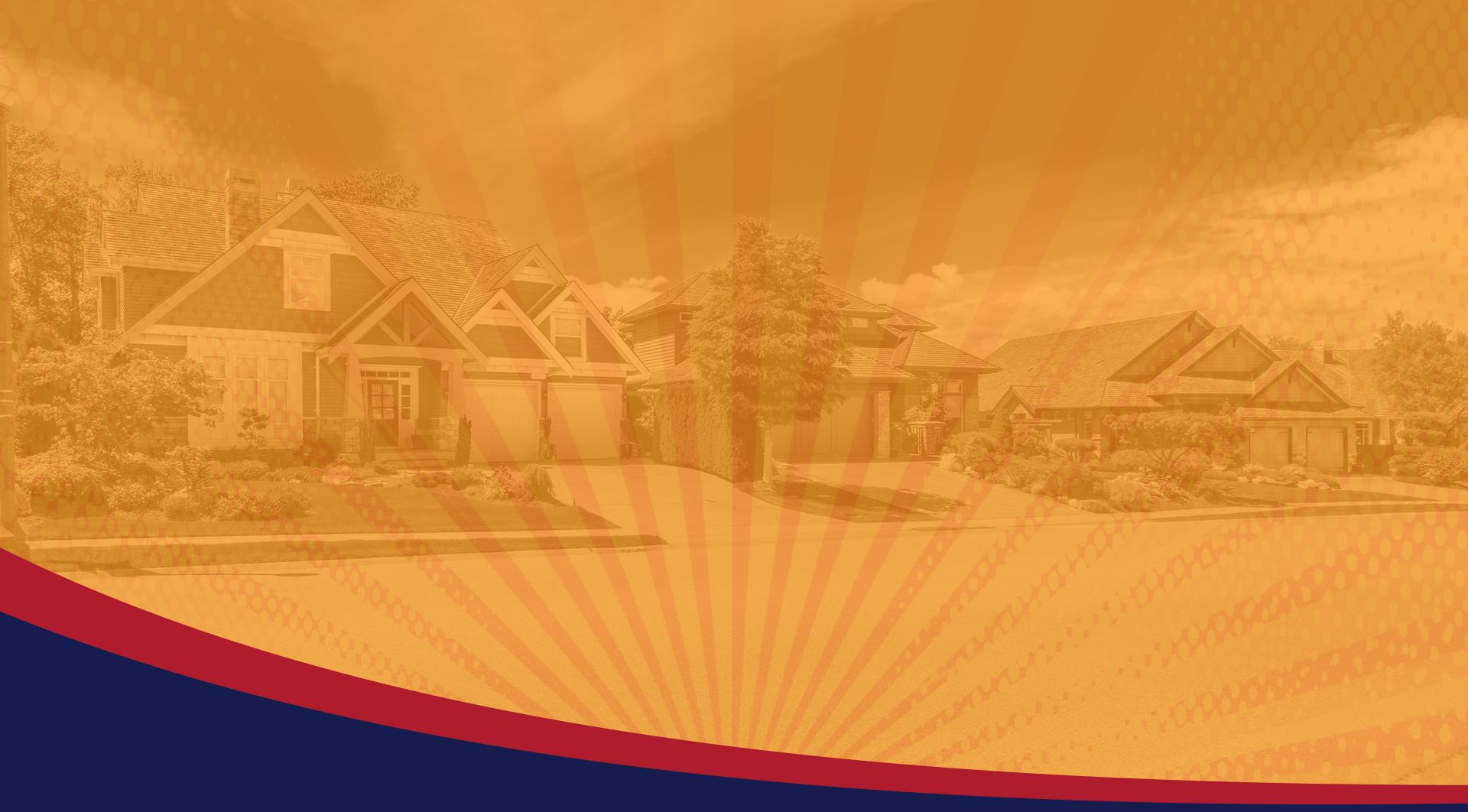 Life's Too Short For Bad Plumbers
The next time your plumbing is clogged at the worst time imaginable (like when your mother in law is on the way over for a family dinner you're hosting), we will be there ready to fix it. We promise if we don't clear the line, you don't pay a dime.