Slab Leak Reroute Services in Rancho Cucamonga
A Fast, Minimally-Invasive Solution
Most modern homes are built on top of large slabs of concrete into which pipes are embedded, allowing water to flow to and from your home.
If they leak, break, or become corroded, these pipes can cause severe damage to your property's structural integrity. Furthermore, the most common way to address this damage may be more costly and time-consuming than you are able to accommodate.
Fortunately, our team at All City Plumbing is here to help.
We proudly offer Rancho Cucamonga slab leak reroute services as an alternative to traditional slab leak repairs. Call our plumbing team at (909) 552-7550 to find out is this option is right for you!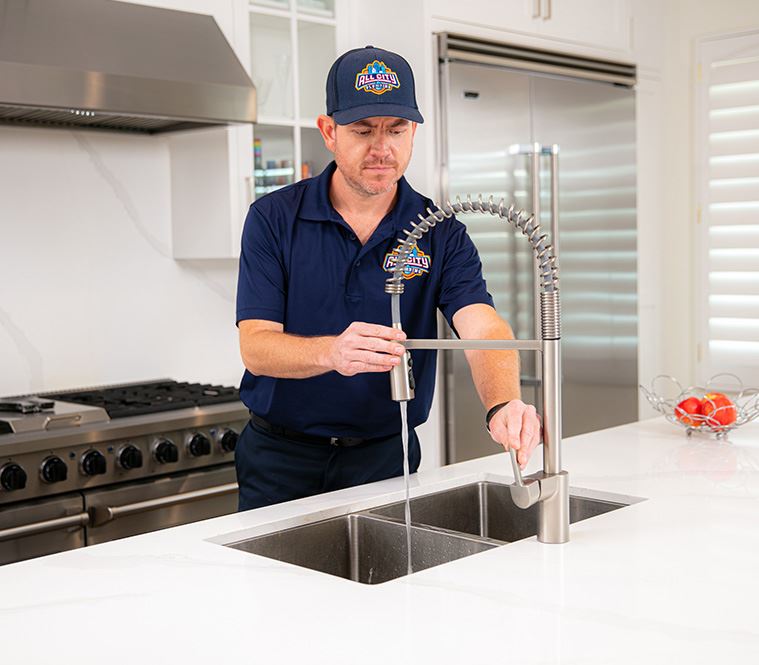 Plumbing Problems Suck! We Get It. No homeowner wakes up in the morning expecting to have a pipe burst in a bathroom or a water leak inside their kitchen. When it happens, all you need is a trusted plumber who can diagnose and fix the problem right, the first time.
You may be experiencing a slab leak in your home if you notice issues such as:
There is mold, mildew, or a similar odor in your home
You hear water running underneath your floor, even when you are not using any plumbing fixtures
There are pools of water in your floor
Your water bill is higher than it should be and/or continues to increase, despite no change in the amount of water used in your household
There is standing water near your home's foundation
There are water stains and signs of dampness on your floors, walls, or both
When you walk around your home barefooted, you can feel warm spots on the floor
How to Fix a Slab Leak
The solution to a slab leak may not necessarily be an entirely new set of pipes for your home. Depending on the nature of your leak or pipe damage, you may just need to have some of your home's pipes rerouted.
When it comes to fixing a slab leak, choosing to reroute your pipes could have a number of great benefits, including:
Significant financial savings and reduced repair cost
Minimal damage to your home and floor, as repiping does not require you to dig up or replace the damaged slab of concrete in your home's foundation
Possibility of coverage by your home insurance provider
Reduced overall repair time
Contact All City Plumbing immediately if you suspect a slab leak in your home, and we will provide a free, in-person estimate as soon as possible. What Homeowners, Just Like You, Are Saying About All City Plumbing
"They did an amazing job and I will be calling on them again."

Nick and Will were professional, and polite, and explained everything clearly. I recommend them to anyone needing plumbing service.

- Amanda O.

"Great work and great attitude."

I am very happy about the service and recommend All City Plumbing to all my friends.

- J.F.

"Beyond satisfied and most certainly you will be, too."

Nick the plumber is a straight shooter...honest, professional, and 100 percent customer service oriented.

- Anthony A.

"Very good experience. Definitely recommend."

We really appreciated Donald covering his shoes before entering our home each time and how he cleaned the workplace thoroughly before he left.

- Biman G.

"Highly recommend this company!"

Shann was in and out super fast, very professional and polite, and went the extra mile to make sure everything went smoothly!

- Jennifer

"They provided quality workmanship."

Overall a great experience and I would definitely recommend All City Plumbing!

- David M.

"They were clean, polite, thorough & and worked very hard."

They were clean, polite, thorough & and worked very hard. I highly recommend them if you want your project done right and at a decent price.

- Margo K.

"They have easy financing that is not harsh on the wallet."

All very sweet and did an awesome job. I would recommend this company to everyone.

- Jennee F.

"Gave us the best price & the quickest service."

I would highly recommend you request Paul when calling he explained everything in great deal I have a new plumber who I feel very safe with and he is above all honest!!!!!

- Emily C.

"Genuinely cared about providing me a great experience."

Thanks for coming out so quickly and helping me get the hot water back on. Definitely will contact again!!!

- Cam A.
Receive an Accurate, Up-Front Estimate Today
If you suspect you may be experiencing a slab leak in your home, don't hesitate to call All City Plumbing. We provide fast service, expert insight, and the most efficient plumbing repairs in the Rancho Cucamonga area—all at a great price.
Each one of our team members is trained on a weekly basis, and we are constantly improving every aspect of our service, from communication and speed to routine maintenance and pipe installation.
Call us today at (909) 552-7550 to get started with a free, on-site estimate! We are here seven days a week to provide the help you need.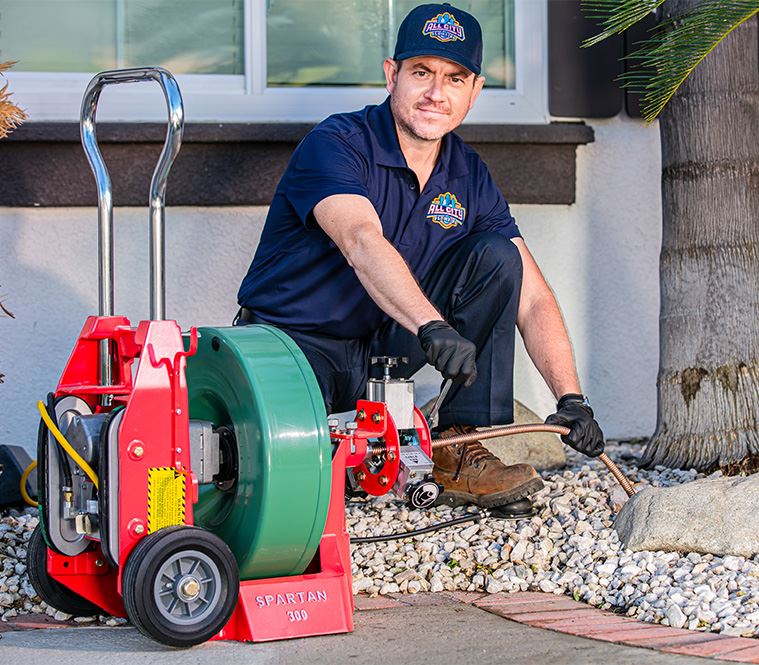 Been in Business for 13 Years

Over 50 ACE Certified Plumbers

30,000+ Satisfied Customers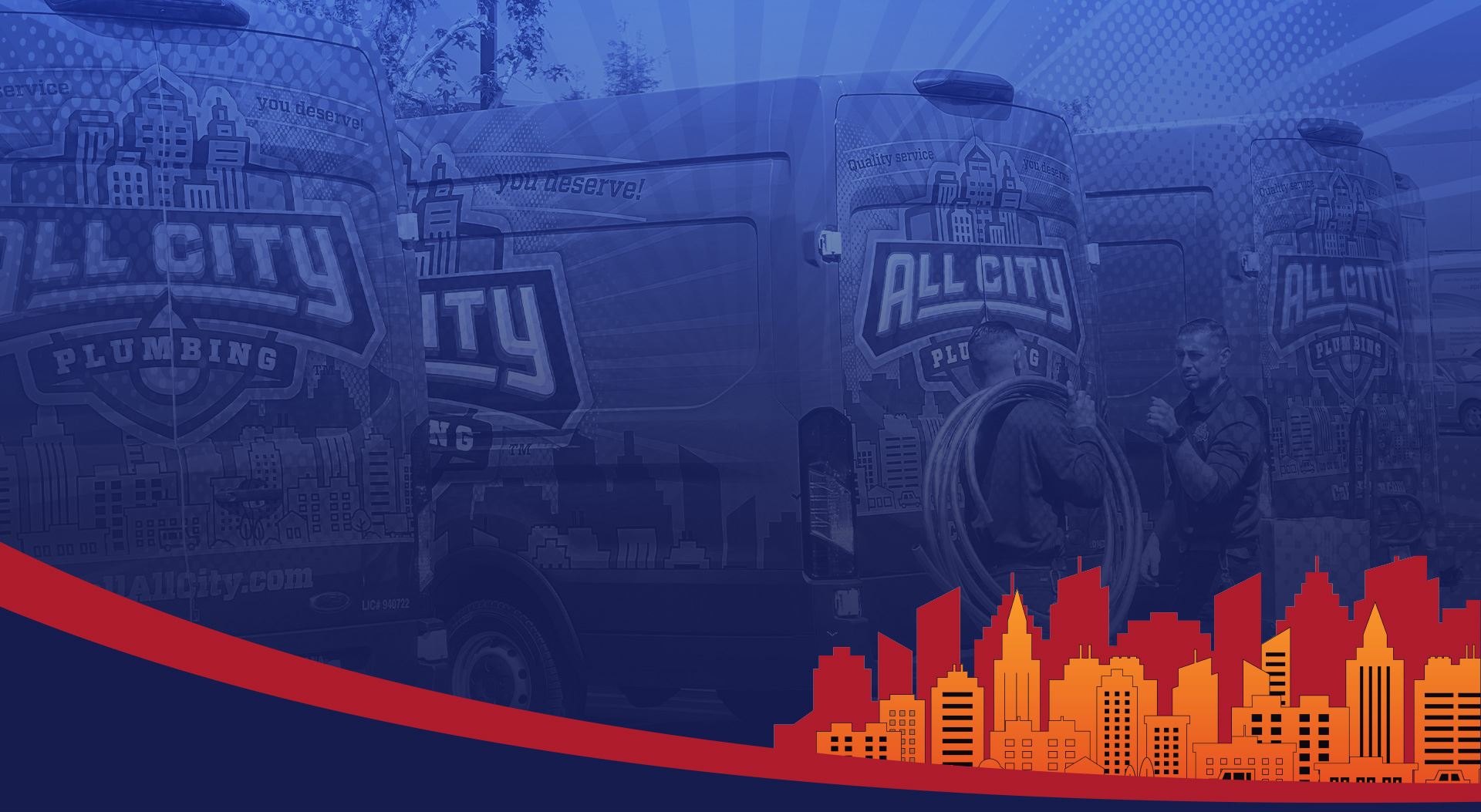 Life's Too Short
For Bad Plumbers
With All City Plumbing, your plumbing job will get done right the first time with the best talent in the industry. Contact us today to schedule your service.
Got Questions? Call Us!
Dial (909) 552-7550 or fill out our form below to get in touch with our expert plumbers.