Slab Leak Reroute Services in Rancho Cucamonga
A Fast, Minimally-Invasive Solution
Most modern homes are built on top of large slabs of concrete into which pipes are embedded, allowing water to flow to and from your home.
If they leak, break, or become corroded, these pipes can cause severe damage to your property's structural integrity. Furthermore, the most common way to address this damage may be more costly and time-consuming than you are able to accommodate.
Fortunately, our team at All City Plumbing is here to help.
---
We proudly offer Rancho Cucamonga slab leak reroute services as an alternative to traditional slab leak repairs. Call our plumbing team at (909) 552-7550 to find out is this option is right for you!
---
"They came out on the Friday before a holiday weekend. They even came back the following day to finish up the job. They did not gouge their prices either for the holiday (sort of) service. Nick and Will were professional, and polite, and explained everything clearly. They even offered other services but did not "hard sell" us. They did an amazing job and I will be calling on them again. I also will recommend them to anyone needing plumbing service."

How to Fix a Slab Leak
The solution to a slab leak may not necessarily be an entirely new set of pipes for your home. Depending on the nature of your leak or pipe damage, you may just need to have some of your home's pipes rerouted.
When it comes to fixing a slab leak, choosing to reroute your pipes could have a number of great benefits, including:
Significant financial savings and reduced repair cost
Minimal damage to your home and floor, as repiping does not require you to dig up or replace the damaged slab of concrete in your home's foundation
Possibility of coverage by your home insurance provider
Reduced overall repair time
Receive an Accurate, Up-Front Estimate Today
If you suspect you may be experiencing a slab leak in your home, don't hesitate to call All City Plumbing. We provide fast service, expert insight, and the most efficient plumbing repairs in the Rancho Cucamonga area—all at a great price.
Each one of our team members is trained on a weekly basis, and we are constantly improving every aspect of our service, from communication and speed to routine maintenance and pipe installation.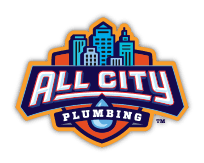 Contact Our Team
Fill out this form or call us at (909) 552-7550!