Owning a home can be a great experience, but there are always ways to improve it.
One of the best ways to make a home feel more like your own is to remodel the kitchen and/or bathroom to exactly what you want, instead of what you found when you bought the home.
But of course, this is neither a cheap nor a frivolous venture.
Bathroom or kitchen remodeling can also be a very sound investment in your home, not just making it more personalized, but increasing the value of the property if you ever decide to sell.
That's why we're posing these questions you should try to answer to get the most from this experience and get better ideas for what you want to do.
How Old Are The Fixtures, Wiring & Plumbing?
This is an especially important question to ask if you're buying an older home that hasn't had a lot of work done to it in a few decades.
Some homes will be just fine with a "facelift" where you put in new light fixtures, change the floor or cabinetry, and drop in a new tub or sink.
Other homes are going to need to look at the plumbing and the wiring and seriously consider upgrading these parts of the home infrastructure as well.
If you've got old lead pipes pumping in water, that can pose a health risk.
If you've got knob and tube wiring in the kitchen, that might be a problem for the sudden addition of microwaves, dishwashers, and other 21st century appliances.
What Do You Want To Do In This Room?
Function often defines form when it comes to rooms like kitchens and bathrooms. The specific use you want to get out of a room is going to greatly inform the kind of remodeling and budget you'll have.
If your kitchen is a place for friends and family to socialize then an open concept design is preferable to having everything optimized and on hand for serious cooking.
If you enjoy a luxurious bath, you'll put more emphasis on that and make the tub a central feature rather than a standard shower stall.
Who Should Do The Work?
You will want experienced, qualified professionals to do this kind of work if you want results you'll be happy with for the rest of your days in your home.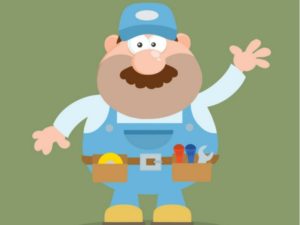 Fortunately, getting the right people is now easier than ever.
While old standbys like referrals from people you trust is still a good way to go, the Internet is also a great resource.
User reviews on different businesses, customer testimony, and looking up a company's website and credentials all go a long way towards making sure you stay away from people that will hurt your home.
Take the time to do your homework on finding the right people.