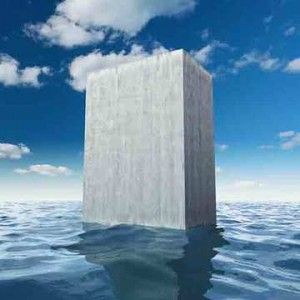 Many homeowners don't realize that the concrete foundation under their house has a network of pipes running through it.
Generally, these pipes work well for decades, without any issues. However, when things go wrong, a slab leak can occur.
Slab leaks are understood to be leaks in the concrete of a house; these leaks occur beneath the concrete that makes up the floor of a house and are very hard to detect. These leaks are often a result of copper pipe breakage or corrosion by high or low PH Levels in the water.
What Causes Slab Leaks?
Many homes are built on a slab of concrete as opposed to over a crawlspace or basement.
While slab construction does have benefits over other methods, one major drawback is the potential for slab leaks.
Slab leaks or Pinholes occur due to a variety of reasons, these include;
Corrosion of the pipes; copper pipes are used in the building and construction of a house for the purpose of draining water. These pipes are prone to chemical reactions that lead to corrosion hence leading to leaks as time passes.
Water Pressure; it is important for all house owners to consult with certified plumbers on the amount of pressure that the pipes used can accommodate.
It is common human nature to enjoy the water at high pressure, however; this can be catastrophic because pipes are specifically designed to hold a certain level of pressure.
It is, therefore, important to regulate the amount of pressure that water runs through the copper pipes.
Construction errors; slab leaks are often a result of construction errors. It is, therefore, important to have qualified personnel build a house and never compromise on the quality of materials used during construction.
How Do I Know If I Have a Slab Leak?
Signs of Cracks
Usually, the problems to a foundation start below the surface, but there are tell-tale signs on the entirety of the home.
If you notice there are cracks running from the floor to the ceiling, there are likely problems that are developing with the slab, which need to be taken care of.
You may notice that part of the floor is sagging, or part of the wall is jutting out further than it should, all of which indicate that there is a problem down below, which is causing the irregularity in the rest of the house.
Bad Smells and Moisture
When there is a problem with the foundation, there are usually problems with the accumulation of water located around the slab.
Because of this, a good way to detect whether something may be wrong is to go under the house and see if you notice any foul smells, or if it feels like there is a great deal of moisture.
Mold and mildew are the cause of the bad smells usually and if you notice this, it is always a good idea to get a professional out to let you know if you do in fact have a problem developing with your home foundation.
Bowing or Cracked Doors
When there is a problem with the foundation, everything above it is going to be off place slightly. Because of this, many doors in homes start to become cracked or bowed outward, due to the fact that they are no longer aligned.
If you start to notice this, rather than just fixing the problem, which would be sort of like putting a band-aid on the situation, you investigate deeper and check to see that you are not developing major problems with the foundation of your house, which can end up being financially devastating if not handled upon becoming aware.
Just like any leak in your home, a slab leak should never be ignored. If you notice any of the following, please call a professional right away:
- Unexplained warm spots on the floor
- Higher than normal water bill
- Floor is wet
- Sound of rushing water can be heard in the home
- Lower water pressure coming from faucets
- Cracks in floor
Remember, the longer you wait to address the problem, the more damage a slab leak will cause.
Detecting a Slab Leak
The acquisition of a house or home be it for offices, or a home is very expensive. Taking this into consideration all home/ house owners are advised to keep a record of all their water bills. This helps in monitoring and detecting an unjustified increase in the water bill that would be a major hint that there may be a slab leak.
Home-owners are also advised to monitor regular water pressure. Any decrease in the water pressure over long periods of time points to a slab leak.
Regular inspection of the house floor and surroundings is encouraged. This would enable home-owners to detect slab leaks or unusual perforation of water from the ground pointing to a slab leak.
Common Causes For Slab Leaks Include:
- Ground movements, like settling or earthquakes
- Corrosion due to unfavorable water acidity levels
- Abrasion from small many vibrations over time
- Poor construction methods or materials
Unfortunately, other than testing water quality, there isn't much a homeowner can do to prevent slab leaks. When a leak is found, however, fast action is needed to prevent further damage.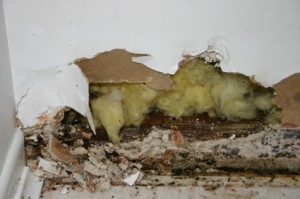 How Long Does a Repair Take?
Homeowners should never try to repair a slab leak themselves. The plumbing beneath your home is a complex system, so this is a task that should only be tackled by a professional.
The length of a repair greatly depends on the exact details of each case. Important factors include the location of the leak, the size of the leak, and the extent of the preexisting damage. However, most repairs can generally be completed in just a few days or less.
It's important to remember that your water may need to be shut off during the duration of the repair. If this is going to be an issue for you, discuss the problem with your repairman as an alternative repair plan may be available.
Preventing a Slab Leak
Home-owners should maintain constant relations with qualified plumbers who advise them on all issues with regards to plumbing. This is important because plumbers are well versed to deal with all situations with regards to slab leaks; and as such, advise home-owners appropriately.
This advice varies from monitoring the PH Levels in the water since too high or too low PH Levels lead to corrosion, as well as advise home-owners on the most appropriate water pressure allowed by the pipes used.
Slab leaks are catastrophic when they occur and often lead to irreparable damage. It is of paramount importance for all home-owners to appreciate this reality and take caution.
Are you seeing signs of a slab leak in your home? No time to waste here, Call All City Plumbing at (909) 552-7550 to see what is causing that slab leak.