Before tearing into your faucet, you need to determine what type of faucet you have. If you have one of the four common types of faucets: ball, compression, sleeve or disk, you have a good chance of fixing the leak yourself. Usually, the seals and O-rings can be replaced which fixes the leak.
If it is determined the entire faucet needs replaced, all four types are readily available at your local home improvement store and most are affordably priced. This provides the perfect opportunity to choose an updated faucet with features you only dreamed about.
Don't Take Plumbing for Granted
Taking plumbing for granted is done by most people and there is seldom any warning when an emergency will occur. Knowing a reputable plumber and having their number at hand is a good precaution when the unexpected happens.
What to do if Faucets Will Not Shut Off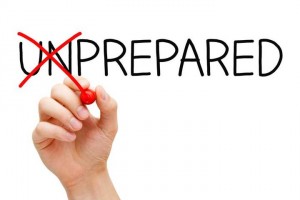 When you have a faucet that will not turn off it is best to shut the water off from the source. Normally, under all sinks, there are shut off fixtures to stop the flow of water to the faucet.
To stop the flow of water, turn the valve counterclockwise. If you do not have a fixture under the sink then you will need to find the main water source to your building or home and turn that off.
Stopping the flow of water while you wait for your plumber to arrive can save you a lot of money by reducing the amount of damage that water can cause.
When it is a hot water faucet that will not shut off it is important to open all hot water faucets in the building or home to relieve what is likely an overheated hot water tank. You should also turn off the supply of electricity or gas supply to the tank until your plumber can arrive to fix the issue.
While you wait for the plumber let the faucets continue to run until there is no longer any hot water coming through. Once you feel only cool or cold water coming out you can turn them off as this will indicate the hot water tank is no longer overheating.
Should You Hire a Professional or Repair the Faucet Yourself?
Owners of older homes may want to consider obtaining a quote from a plumber before attempting any faucet repair or replacement, as some older homes have odd sized pipes and fittings that are no longer available. There is nothing worse than taking an old faucet apart and discovering parts that haven't been manufactured in years.
Updating plumbing fixtures and worn out pipes could save you hundreds in repairs in the event a weak pipe breaks while you are away and floods your floors or basement.
Did You Find Additional Problems When Replacing the Faucet?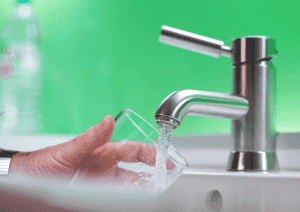 Replacing or repairing a faucet is a relatively simple project that most homeowners successfully complete with little to no trouble.
If you discover other problems such as cracked pipes or no water shut-off valves near the faucet, then hiring a plumber is a wise idea. This also provides the opportunity to complete a thorough inspection of your entire plumbing system.
When Is It Necessary To Replace My Faucet?
Faucets will be used on a regular basis, and after a while, they may need replacing. There are several ways to tell if your faucet needs replacing, and one way is by judging how old is it is.
If you know that the faucet is too old, and it is rusting, then it's time to change the faucet. If a faucet is constantly leaking, whether it's through the bottom of the faucet, or even through the handles, then it's time to change the faucet.
If a faucet is constantly leaking, it will end up costing you more on your monthly water bill. If the faucet cannot be repaired, then it's just time to replace it.
If the faucet is extremely rusted, especially around the handlebars, or even the nozzle, this can be hazardous, and the rust can possibly get into the water that you collect in a cup, or if it's used for brushing your teeth. It's recommended to replace a faucet, especially if rust is present.
What Are Some Signs Of Damage?
Rusting on the faucet is one sign of damage. Rusting can prevent the handlebars from being turned on properly, or even prevent the faucet from functioning correctly.
If there is rust around the base, as well as other parts of the faucet, then this means its severely damaged, and it needs replacing. If you turn the handles, and there is leaking water coming out of them, then the handles are damaged.
Leaking water from any part of the faucet means that it's damaged. Dents or cracks in a faucet may occur for many different reasons, and this is also signs of damage.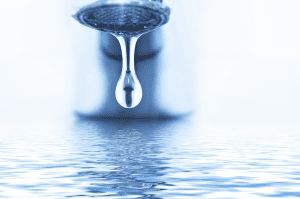 How Can I Avoid My Faucet From Being Broken In The Future?
If you properly maintain your faucet, it can be kept in good condition for a long time. There are parts in a faucet that may wear over time, and they can be replaced periodically, as opposed to replacing the entire faucet.
The parts should be genuine, instead of generic, so that you can ensure your faucet will continue to work properly. Replace parts as needed.
You also want to clean any hard water deposits from your faucet, as well as keeping the external portions of the faucet clean. Soap and water will help you clean your faucet clean, and maintain its shine and luster.
Having the proper faucet and sink fixture is vital for your home. If this needs repairing, Call All City Plumbing at (909) 552-7550, we have the best pair of experts to get the job done.