Quality Plumbing Services You Can Trust



All City Plumbing is your trusted service provider for plumbing problems because… we fix it right the first time.

What Are the Benefits of Hydrojetting?
Drain cleaning works for minor clogs. But what if the problem lies farther in the sewer line? In this case, we recommend hydrojetting. This service is ideal for commercial properties where it is easy for clogs to form due to high levels of grease deposits and other materials.
Hydrojetting is an innovative sewer cleaning service that we offer our customers with severe sewer line blockages. Year of debris built up in the pipes can affect the plumbing system throughout your entire property. Hydrojetting easily eliminates the buildup using a blast of water at very high pressure. This process scours the walls of the sewer line so no harmful particles are missed. Hydrojetting is so powerful that it can even cut through roots that have invaded your sewer line.
When you choose hydrojetting, all debris in your sewer line will be removed. The process is quick and safe on your pipes; there are no harmful chemicals involved.
issues at your home or business, give us a call. We do our best to provide same-day service so you don't have to wait to return your property to normal. Contact us now at (909) 552-7550 and we'll provide a free pressure test as part of the service call!
Schedule Online

Is Hard Water Affecting Your Faucet?
Hard water can cause a variety of problems in your home, but that doesn't mean you have to learn to live with these issues.
One of the first places affected by hard water is the faucet. Limescale, a crusty white substance that builds up when your water contains too much calcium and magnesium, will appear on your faucet and other plumbing fixtures. This is not only unsightly, but can cause permanent damage as well; over time, limescale can cause your faucet to deteriorate.
Need a new faucet? Save $15 on your new faucet with installation. Click here for your coupon.
Fortunately, there is a solution. All City Plumbing can help you install a water softener system to combat hard water and reduce its effects on your plumbing fixtures. But that isn't all it does: with a water softener in place, you will enjoy cleaner, fresher water for washing, cooking, cleaning, and more. If you have brittle, dull hair or dry skin from hard water, a softener system will help improve the quality of your skin and hair as well. Contact us today for more information on installing the ideal water softener for your home.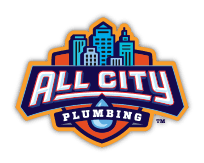 Contact Our Team





Fill out this form or call us at (909) 552-7550.