Quality Plumbing Services You Can Trust



All City Plumbing is your trusted service provider for plumbing problems because… we fix it right the first time.

What to Expect When You Work With Us
All City Plumbing has been working in the Brea area since 2009, offering professional solutions to the most difficult plumbing issues. Our main goal is to provide safe and efficient service to all of our clients. To facilitate this, we make the following commitments to each customer that add value to your experience:
Friendly service: When you call All City Plumbing, you will be connected to a friendly and intelligent advisor who will listen to your plumbing needs and schedule an appointment with one of our expert technicians.
Respecting your time: We don't waste your time. Our Brea plumbers arrive promptly, in uniform, ready to work.
Well-stocked trucks: With All City Plumbing, one trip is often enough to get the job done, as our trucks are always well-stocked with tools and parts from the brands you trust.
Upfront pricing: You will never receive an unpleasant bill since all of our pricing is discussed before starting work to ensure the ultimate transparency.
Thorough assessments: Upon arrival, our technicians will thoroughly assess the problem to create the most comprehensive and efficient repair plan.
We stand behind our work: We will never leave you with more problems than you started with since we are fully committed to providing the best service possible.
Safety is our priority: All City Plumbing adheres to all safety and building codes to ensure the safety and comfort of you and your family.
Take advantage of our latest coupons, deals, and promotions to save on your next Brea plumbing service!
Expect comprehensive service from Brea plumbers who care when you call (909) 552-7550 for your next plumbing project. Whether you need a professional installation or efficient repair, we have your needs covered.
Schedule Online

Trusted Plumbing Repairs & Installations in Brea, CA
Drain Cleaning
Hydro Jetting
Burst Pipe Repair
Water Leak Detection
Gas Line Repair and Installation
Sewer Line Repair and Replacement
Trenchless Sewer Line Repair and Replacement
Repiping
Garbage Disposals
Faucets, Fixtures, and Sinks
Backflow Repair and Installation
Toilet Repair and Replacement
Water Filtration Systems
Water Softeners
Water Lines
Water Heater Repair and Replacement
Tankless Water Heater Installation
And more
Brea Leak Detection Service
Plumbing leaks can cause a lot of damage, especially when they are in hidden places and go undetected for a long time. From structural damage to mold growth, leaks can lead to thousands of dollars in repairs. At the first sign of a potential plumbing leak, call All City Plumbing for fast response from a plumber in Brea. Using the latest technology, we can scan your property to pinpoint the source of the leak and put together a plan for repairs.
Signs you may have a slab leak or other plumbing leak include:
Wet spots on your carpet, drywall, or ceiling
Creaking and/or floorboards
Sounds of running water when your plumbing is turned off
A spike in your water bill
The presence of mold or mildew
Musty odors
Soggy areas in your yard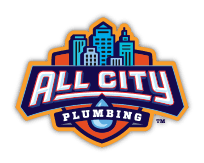 Contact Our Team





Fill out this form or call us at (909) 552-7550.