Quality Plumbing Services You Can Trust



All City Plumbing is your trusted service provider for plumbing problems because… we fix it right the first time.
Plumbing Services in Pomona
Choose a Team That Takes Pride in Their Work
At All City Plumbing, we believe in providing high-quality work that our customers can count on time and time again. No matter what plumbing challenges you may be facing, our team is here to help! Our Pomona plumbers work incredibly hard to provide each customer with exceptional plumbing and water heater services, including water filtration systems, water leak detection, clogged toilet repairs, drain cleaning, trenchless sewer line repair, and more. We work with customers throughout San Bernardino County, Orange County, San Gabriel Valley, and the surrounding areas.
Leave your plumbing to the experts you can trust. For top notch Pomona plumbing and water heater services contact All City Plumbing. Find out how you can save on your next plumbing project with our sales and coupons.

What to Do in Case of a Gas Leak
A gas leak is a serious plumbing emergency that should be dealt with by a professional as soon as possible. Signs of a gas leak include a strange egg­like smell in your home or hear hissing coming from your gas pipes.
If you notice these signs, take the following precautions while you wait for All City Plumbing to arrive:
Call the gas company to turn off the gas to your home and advise them of what's going on
Make sure all your appliances are turned off
Open your windows
Evacuate your home
Make sure your car is parked safely away from the house and do not turn it on
Turn to Us for All Your Pomona Plumbing Needs
At All City Plumbing, we proudly provide all the following services:

How to Prevent a Burst Pipe
While many plumbing emergencies are completely unavoidable, there are some things that can be done to prevent one of the most frustrating emergencies: burst pipes.
A burst pipe occurs when the water in the pipe freezes and expands, putting extra pressure on the walls of the pipe. Eventually the pressure will cause the pipe to burst.
By insulating your pipes, you can prevent them from freezing and protect yourself from facing a burst pipe emergency. Pipe insulation can be purchased from any hardware store and is easy to slide over your pipes. We recommend insulating any pipes that could be exposed to cold temperatures.
Call us at (909) 552-7550 today to schedule your free estimate!
Schedule Online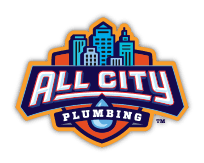 Contact Our Team





Fill out this form or call us at (909) 552-7550.