Quality Plumbing Services You Can Trust



All City Plumbing is your trusted service provider for plumbing problems because… we fix it right the first time.

Why Choose All City Plumbing?
We hate seeing our customers uncomfortable. That is why we make every effort to provide the best solution possible while also creating a smooth and hassle-free experience for you!
Upfront Pricing. You will always receive an honest and upfront quote before any work begins. We do not carry out the job without your approval. Our prices are at a flat rate, not by the hour. You will know exactly what to expect from start to finish!
Quality Workmanship. We won't waste your time by performing shoddy work. Expect only top-notch workmanship from our team. All work is executed to meet local code and safety standards. We won't leave you with more problems than you started out with.
One-Trip Solutions. Get fast results with our team by your side. We carry the most common parts and materials necessary to complete most plumbing jobs in one trip. This saves you time and money and allows you to return to your normal routine much faster.
No Mess. Our San Bernardino plumbers wear shoe covers, lay mats, and keep the work area clean. We even clean up any mess we've made once the job is done. So put away your broom or mop. It will seem as if we were never there!
Get your plumbing problem under control with All City Plumbing. Call us today at (909) 552-7550 to request your free estimate. Enjoy a free pressure test as well with scheduled service!
Schedule Online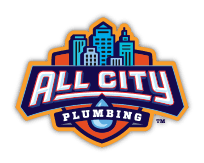 Contact Our Team





Fill out this form or call us at (909) 552-7550.