One-Up Solutions for Southern California's Plumbing Problems
All Plumbers Are Ace Certified

Best Triple Guarantee In Southern California

Water Line Repair & Replacement in Glendale
Providing Reliable Plumbing Services Throughout Los Angeles County
At All City Plumbing, we understand the inconvenience a water line leak or rupture can cause your daily life. Our licensed technicians have provided personalized plumbing services to homes and businesses in Glendale since 2009. Your main water line is crucial to your plumbing system as it delivers clean water to your property from the local water supply. If you suspect any issue with your water line, our Glendale water line repair experts can provide timely inspections and repairs. For reliable plumbing services you can trust, our plumbing experts are ready to help! Our experienced team is here to help resolve your plumbing issues quickly and affordably. Call (909) 552-7550 today to schedule an appointment.
Thorough Inspections by Licensed and Trained Specialists
When you schedule a water line repair or replacement appointment with us, we carefully inspect your water line to identify the issue affecting your plumbing system. Once our Glendale plumbing experts have more information, they can tailor a solution to fit your situation. Whether your system needs repairs or replacements, our experienced team is ready to do the job right the first time. Frequently clogged toilets, slower drains, unexplained increases in water bills, water damage, and reduced water pressure are some signs that indicate your plumbing system is in distress. Quickly handling plumbing issues can help prevent significant damage and costly repairs.
The Benefits of Professional Water Line Repair and Replacement Services
One of the main benefits of hiring a professional plumber is consistency and reliability. The Glendale water line replacement and repair technicians working at All City Plumbing are licensed and insured professionals committed to using high-quality equipment and modern techniques that comply with all state and local regulations. We offer same-day and next-day appointments whenever possible, seven days a week. We also provide financing options and other cost-saving options to help you get the plumbing services you need.
There are many benefits to professional water line services, such as:
Identifying issues early
Compliance with all state and local regulations
Saving time and money
Preventing water-borne diseases
Minimizing the risk of water damage
Lowering utility bills
Extending the lifespan of your plumbing system
Keeping family, employees, and customers safe
Increasing the value of your property
Professional water line services offer many benefits, from keeping those using your plumbing safe to increasing the value of your property. By trusting licensed professionals like our Glendale water line repair and replacement technicians, you can trust your system is in capable hands. We take pride in our reputation for excellent customer service and exemplary workmanship.
Contact the Glendale Water Line Repair and Replacement Team at All City Plumbing Today
At All City Plumbing in Glendale, we are here to answer any questions you may have about your water lines. We can recommend specific maintenance schedules or upgrades to optimize the function and lifespan of your plumbing system. If you need professional water line replacement in Glendale, contact All City Plumbing today at (909) 552-7550 to schedule an appointment with a licensed technician!

Why Choose Us?





Learn why All City Plumbing, Drain Cleaning, & Rooter is the right choice for you.
Been in Business for 13 Years

Over 50 ACE Certified Plumbers

8,000+ 5 STAR Reviews

30,000+ Satisfied Customers

We Are Hiring
Apply Today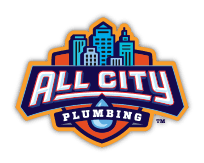 Contact Our Team
Fill out this form or call us at

(909) 552-7550

!